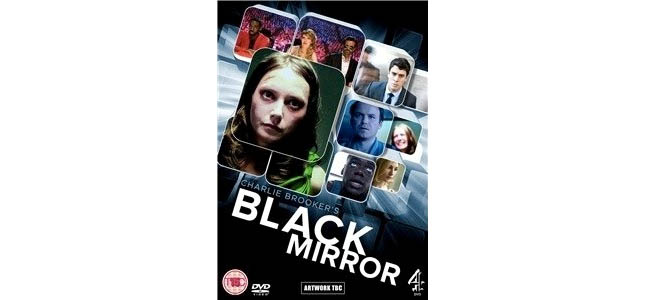 The Black Mirror Series 1 DVD, released on the 27th February 2012, brought the dark satirical drama that aired at the end of 2011 on Channel 4 to DVD. Created by Charlie Brooker, who wrote and co-wrotethe first two episodes, it's frighteningly well produced and brings a twisted, genius interpretation of life in the modern age.
Advertisement Brooker has been a bit of a legend for a while now. His acidic writing for the Guardian have been converted in the brilliant book,
Dawn of the Dumb
, and his Channel 4 show Newswipe was prolifically hard hitting when it comes to the influence of the media on society. However, despite this, it's still a surprise to see him put together a satirical drama of such blinding quality as features in the mini-series.
The first episode, The National Anthem, manages to portray a royal hostage situation with the only demand that the prime minister "make love" to a pig live on TV and make it believable. The script, acting and production values make this the perfect critique of the Twitter age, and the twisted political satire is as dark as it gets.
Episode 2, 15 Million Merits, is co-written with Charlie's wife Konnie Huq and features a convincing performance from Daniel Kaluuya (aka Tealeaf from Psychoville and Psychoville Series 2). Set in an imagined dystopian future in which people have to cycle all day to earn ends meat with the only route out a moronic talent show.
Episode 3, In Memoria, written by Jesse Armstrong (Peep Show and The Thick of It), is set in a world in which it's possible to digitally record and recall any moment in your life.
While it's hard to imagine many people paying to watch the prime minister diddle a pig over and over again, the Black Mirror DVD might just be worth it.
The three part series of stories won the Best TV movie/mini-series award at the International Emmys in 2012. The success of the first series has led to Channel 4 commissioning Black Mirror Series 2, which first aired on the 11th of February 2013.
Advertisement Black Mirror Series 1 trailer