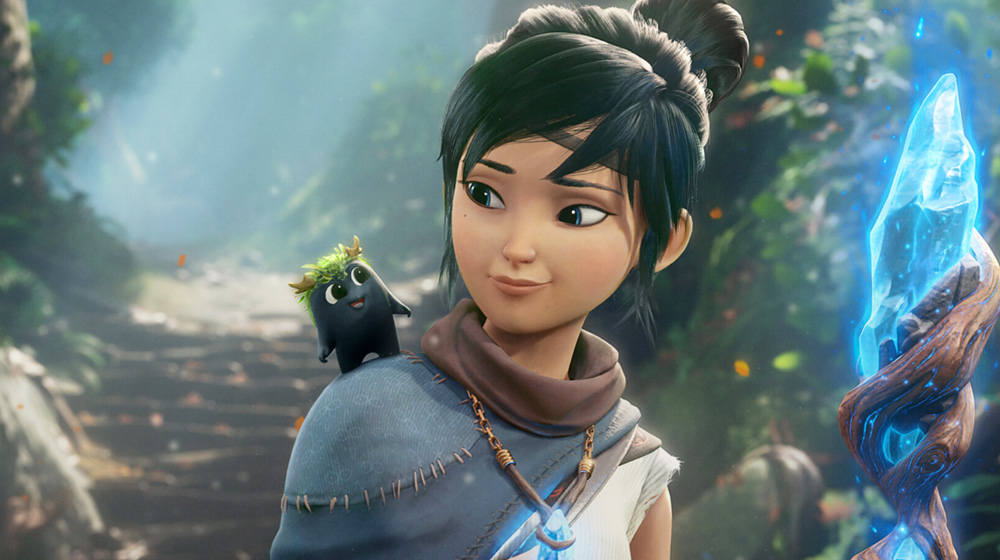 If you've seen any of the trailers you should be pretty excited about the prospect of Kena: Bridge of Spirits, but you might also be wondering who plays the voice of Kena. The character is essentially a young spirit guide who must uncover the truth behind an abandoned village in the shadow of a sacred mountain shrine.
With such a story driven concept, Kena has a lot of to say, so here's a rundown of who plays who in the debut game from developers Ember Lab. It includes the corrupted spirit Taro, spirit guide mentor Rusu, little Saiya and the imposing trapped spirit Toshi, who you might have seen in the horned mask in the trailers.
Advertisement You can
follow us on Twitter
to see more on the latest video games releases, and you can see more on Kena: Bridge of Spirits with the official Ember Lab Twitter page at
https://twitter.com/emberlab
.
Who plays who in the Kena: Bridge of Spirits cast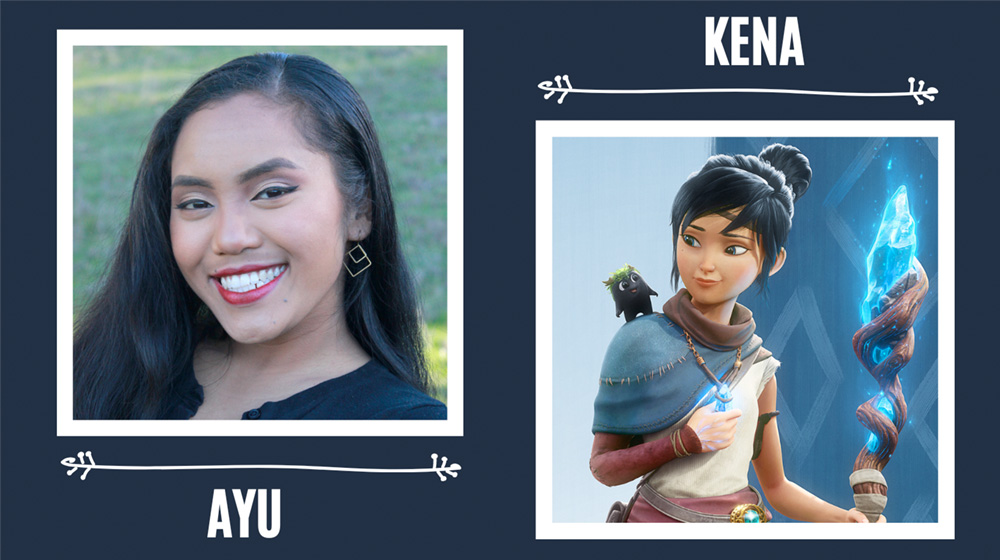 Kena

The lead character is voiced by newcomer Dewa Ayu Dewi Larassanti, known as Ayu, and perhaps most impressively she makes her voice acting debut for the role. She's a Balinese performer whose mother Emiko is a voice actor, so she coached her throughout the recording process for the game.

Ayu performs with traditional musicians and dancers from her village in a group called Çudamani, which features heavily in the score for Kena: Bridge of Spirits. Apparently, her favorite game is Mario Kart, so she's got at least a little gaming experience, but she's currently studying World Arts and Cultures at the University of California LA, so she probably doesn't have loads of time for COD and Fortnite all-nighters.
Advertisement
Toshi

The trapped spirit is played by Masashi Odate. He's known for his physical theatre work and martial arts, so should make for some very cool scenes once the game launches. His credits include The Last Samurai with Tom Cruise, Wii sword fighter Red Steel, and short film Monsters Roll.
Taro

Playing the voice of a spirit corrupted by pain during his mortal life is no easy character to play, so Tod Fennell has got his work cut out for him. It'll be up to Ken to help him to unravel it all to set him free. The Canadian actor was also the voice of Chevel in Monster Hunter Stories 2: The Wings of Ruin, Bean in Far Cry New Dawn and Mason Weems in Assassin's Creed 3.
Advertisement
Rusu

The huntsman and Kena's guide, Rusu is played by Alan Adelberg, who's previous credits include Marvel Avengers Academy. As the huntsman, Rusu has a lot of skill with the bow, which he shares with Kena as the journey develops.
Saiya

Finally, there's Saiya, who Kena meets up with early on in the Bride of Spirits story. She's voiced by Sam Cavallaro and she's clearly going to be an important part of the direction the game takes. The character has taken it upon herself to protect her younger brother from the monsters that lurk in the forest.
Obviously, as with any cast of characters, the real test is how they work together and looking at the trailer, it could be the start of a whole new series with comparisons to Horizon Forbidden West if it gets followed up by a sequel. If you haven't seen much of the action, you can check out the gameplay in the video below.
It also closes out with the cinematic trailer, which swirls in more of the Kena: Bridge of Spirits story, along with the opportunity to hear the voice actors a little more. You can pick this up from the 06:45 mark in the video, which builds up to Kena's first meeting with her band of helpers, the little Rot.
She also goes on to meet the village elder, and if you're wondering who plays his voice, it's Czech actor Vlasta Vrana. As you can see, things get pretty dark from that point onward and there's clearly going to be a lot of action to go along with the story telling.
Don't forget to check out our computer games section to keep tabs on the game, or visit Ember Lab website at https://www.emberlab.com/.