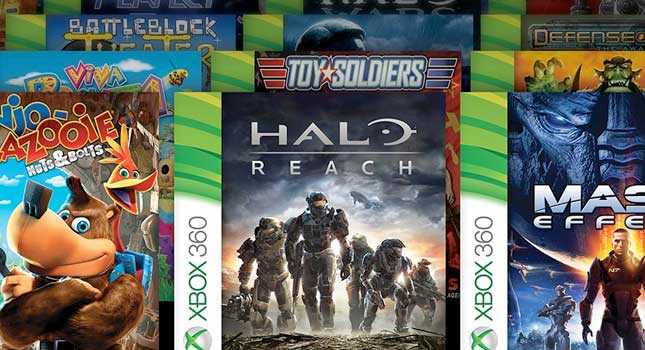 Microsoft announced their plans to make Xbox ONE backwards compatible at E3 2015 and while that's definitely exciting news all by itself, it's not the entire story, as there's a little bit of detail in the mix. To help you get into the nuts and bolts of what it actually means for you as a gamer, we've put together a quick FAQ to answer the big questions about the development.
This including the list of backwards compatible games that will be available in the first instance and what the latest is for the rest of the back catalogue like London 2012. Sadly, not all games have made it into the cut, but it's still a positive move from the guys over at Xbox. Hopefully, they'll go even further with the Xbox X Series when it arrives in 2020.
Advertisement When does backwards compatibility launch?
Xbox One backwards compatibility beta testing was launched on the 15th June 2015 for members of the Xbox preview programme. For everyone else it will become available on November 12th 2015 with 104 titles (listed below).
Disc or digital?
Both will be available on games that are made backward compatible. The digital games that you already own on your 360 will automatically show up in the Ready to Install section on your Xbox One when they are released as backwards compatible.
Advertisement What is the Xbox preview programme?
It's essentially Xbox ONE's beta testing programme, with a relatively "select" number of participants who receive console updates in advance of their full release. In addition to getting the updates, members also get a new dashboard app where they can leave feedback on the updates.
How do you gain access to the Microsoft preview programme?
Microsoft obviously don't want everyone to become a member of the preview programme, so it's not as easy as you might wish to get in on the action. There's no way for you to register yourself onto the programme, but if you know someone else that's already a member .
If you don't know anyone on the programme yourself, you can try reaching out to players on your favourite forum or on our Google + Xbox ONE community to see if they'll recommend you.
Does Xbox ONE backwards compatibility cost anything?
Advertisement It's a free development to add a little more shizzle to the Xbox ONE potential. It means that you won't need to pay to play Xbox 360 games on the Xbox ONE that are made backwards compatible. However, it does mean that you'll be able to buy 360 games that are compatible and play them on your ONE.
What games will be available on day one?
Microsoft has confirmed that a total of 100 games will be backwards compatible from the date of the official launch, but it hasn't announced the full list as of yet. On the other hand, we do already know the list of 22 games that have already been released for members of the preview programme. The list of games is below and we'll be adding the rest when they have been confirmed, so keep checking back.
They're a combination of full titles like Mass Effect and Banjo-Kazooie and indie download releases like Super Meat Boy and N+, so it will be interesting to see what the percentage split between these is in the full list of 100 games.
List of Xbox ONE backwards compatible games:
A Kingdom for Keflings
A World of Keflings
Alien Hominid HD
Assassin's Creed II
Asteroids & Deluxe
Banjo Kazooie®: Nuts & Bolts
Banjo-Kazooie®
Banjo-Tooie®
BattleBlock Theater
Bejeweled 2
Bellator: MMA Onslaught
Beyond Good & Evil HD
Blood of the Werewolf
BloodRayne: Betrayal
Borderlands
Call of Juarez® Gunslinger
Castle Crashers
CastleStorm
Centipede & Millipede
Condemned: Criminal Origins
Crazy Taxi™
Deadliest Warrior: Legends
Defense Grid: The Awakening
DiRT 3
DiRT Showdown
Discs of Tron
Doom
Doom II
Dungeon Siege III
Earthworm Jim HD
Fable II
Fallout 3
Feeding Frenzy
Feeding Frenzy 2: Shipwreck Showdown
Gears of War
Gears of War 2
Gears of War 3
Gears of War: Judgment
Golden Axe™
Halo: Spartan Assault
Hardwood Backgammon®
Hardwood Hearts®
Hardwood Spades®
Heavy Weapon
Hexic HD
Ikaruga
Jetpac Refuelled
Joy Ride Turbo
Just Cause 2
Kameo™: Elements of Power
LEGO Pirates of the Caribbean: The Video Game
LEGO Star Wars: The Complete Saga
Lode Runner™
LUMINES LIVE!
Advertisement
Mass Effect™
Metal Slug 3
Metal Slug XX
Might & Magic Clash of Heroes™
Mirror's Edge™
Missile Command
Monday Night Combat
Monkey Island: Special Edition
Monkey Island 2: Special Edition
Ms. Splosion Man™
Mutant Blobs Attack!!!
N+
NBA JAM: On Fire Edition
NiGHTS into dreams…
Operation Flashpoint™: Dragon Rising
Pac-Man: Championship Edition™
Pac-Man: Championship Edition DX+
Perfect Dark
Perfect Dark Zero
Phantom Breaker:Battle Grounds
Pinball FX™
Plants vs. Zombies
Prince of Persia
Putty Squad
Rayman 3 HD
R-Type Dimensions™
Sacred Citadel
Sega Vintage Collection: Alex Kidd & Co.
Sega Vintage Collection: Golden Axe
Sega Vintage Collection: Monster World
Sega Vintage Collection: Streets of Rage
Shadow Complex
Sonic CD
Sonic The Hedgehog
Sonic The Hedgehog 2
Sonic The Hedgehog 3
Super Meat Boy
Supreme Commander 2
Tom Clancy's RainbowSix Vegas
Tom Clancy's RainbowSix Vegas 2
South Park: The Stick of Truth™
Torchlight
Toy Soldiers
Toy Soldiers: Cold War
Tron: Evolution
Ugly Americans: Apocalypsegeddon
Viva Piñata
Viva Piñata: Trouble In Paradise
Wolfenstein 3D
Zuma Advertisement What's the plan for the rest of the massive back catalogue?
The good news is that the 360 games cavalcade won't stop at the launch 100 as Xbox will be adding more and more games to their backwards compatible library. They're not just talking about a few games here and there either; they're talking about hundreds every month, so the list of games is going to get pretty big pretty fast.
How do you influence what games are made backwards compatible?
There's a voting system that allows you to have your say on the Xbox feedback forum.
Is London 2012 backwards compatible?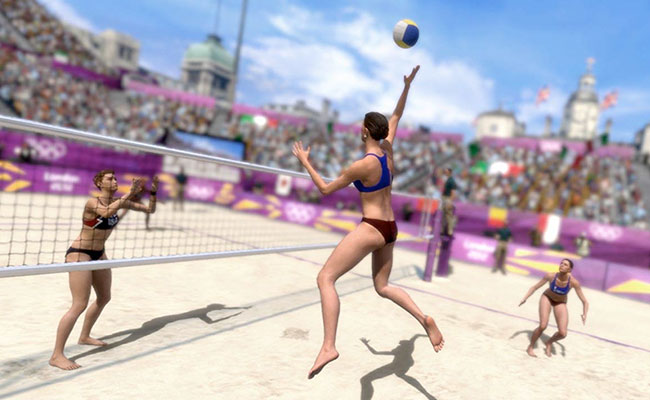 We've had a lot of interest in whether or not London 2012 is backwards compatible and the short answer is no it isn't as of yet available to play on the Xbox ONE. You used to be able to vote for games you want to get backwards compatible at Xbox Uservoice, but the service is no longer available, so it looks like the only option is to play London 2012 on an Xbox 360.
What happens to the saved game data you have for your 360 games?
According to Xbox it should all port over, keeping your saved game data, add-ons, achievements, and scores. For existing 360 gamers it's going to be a big reason for players that haven't already made the leap to the 8th generation of games consoles to make the move.
Can you use Xbox ONE features on backwards compatible 360 titles?
Yes, recording your gameplay, taking screenshots and streaming through Windows 10 will all be possible. You'll also be able to play multiplayer with your friends no matter what console that they're on.
Does Xbox ONE backwards compatibility really matter all that much?
We think so. There are a fair few games from the 360 days that are well worth playing still, and some you might have missed out on the first time around, so this is a good opportunity for you to catch up, whether you owned the 360 previously or not. Getting to play them all in one place makes it so much easier and adds another feather to the console's bow.
Add to that the potential of free games through Xbox Gold and it could mean a whole lot more action for gamers on the Xbox ONE.
If you've still got questions that you can't find in our FAQ, drop them into the comments block below and we'll update things with more information.
Share the Xbox ONE backwards compatibility game list and FAQ