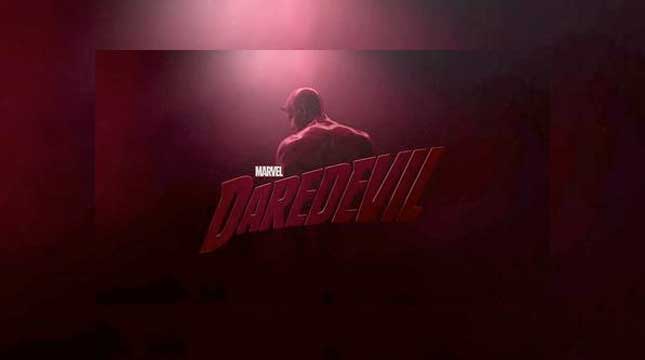 If you think you know Marvel or comic books from the slue of big budget Blockbuster releases that we've had over the last two decades, you should probably think again. Netflix's Daredevil is the perfect example of this as it delivers a completely different experience to any Marvel TV or movie release to-date with the kind of grit and unfettered action that you'd expect more from a Martin Scorcese film.
Guardians Of The Galaxy and Sin City: A Dame To Kill For may well have broadened the scope a little recently, but they're still incredibly otherworldly with either sci-fi special effects or comic-noir styling, but neither of them, or any of the other films for that matter, truly feel like they could be a reflection of the real world. That's where Daredevil comes in with a gangland Hell's Kitchen in New York to centre around and a superhero character whose powers feel like they could almost be real.
It's for these two reasons that it works so well as a TV show, instead of being adapted for the big screen, which was lost on the terrible delivery of the 2003 movie of the same name. In fact, the Netflix TV series does a lot to atone for the woeful performance of the Ben Affleck outing, giving us back a much loved character in a format that works and letting Marvel off the hook a little for almost forsaking the character entirely.
Created by Drew Goddard (The Martian), who also acts as the lead writer for the series, it's as raw and brutal as it is complex and sophisticated. He's supported by a fair number of other talented writers, much in the same way that both Sherlock and Doctor Who works for Stephen Moffat, you've only got to look at a selection of his other successes, like Cloverfield and World War Z, to see how he's managed to reignite the flame for the man without fear.
The story follows very similar broad lines to the comic books that gave birth to the character back in 1964, with lead character, Matt Murdoch, using his heightened senses to dish out justice as a lawyer in the Big Apple, while also moonlighting as a masked vigilante by night. With such a well worked premise to base itself on, it was always going to come down to delivery for Daredevil and the strength of the episode plots that develop throughout the series, and it's here that it delivers the most.
A big part of the success of the series is locked in the ensemble cast, which is an impressive collection of the right people getting everything spot on throughout the entire series. The most influential of these is Charlie Cox (Stardust, The Theory Of Everthing) who plays Matt Murdoch/Daredevil with great balance, switching between the mild-manured and big-hearted lawyer and his gangster stomping, super sensed alter ego with a lot of well crafted skill.
He's supported by some solid acting might from Rosario Dawson (Sin City: A Dame To Kill From), who plays Matt's nursing guardian and love interest, Claire Temple. Deborah Ann Woll (True Blood) brings together more credibility when needed, while also providing a little light relief as Karen Page, and Heldon Henson (The Hunger Games: Mockingjay – Part 2) adds the hints of comedy to the show as Matt's law partner, Foggy.
On the darker side of the tracks, Vincent D'Onofrio (Jurassic World) is almost perfect in the role of Wilson Fisk, AKA Kingpin, and while he probably gets his hands a little dirtier than his comic book character ever did, he's definitely the only real choice for the role. He's added to by Toby Leonard Moore, who plays his uncompromising and unflappable right hand man, James Wesley.
Daredevil is one of the best things that Netflix has ever commissioned and the success of the first series helps to build anticipation for series 2, which has been confirmed for 2016. Each episode is tightly wound with a lot of high impact action, great performances and intimidating presence, which helps develop a lot of affinity to the seemingly impossible task Matt Murdoch has set for himself. However, it's the way in which each episode has been cleverly constructed to weave together the overarching plot of the series that makes it so effective as a series.
Daredevil Netflix review: 4.5/5
Share our review of Daredevil on Netflix with: