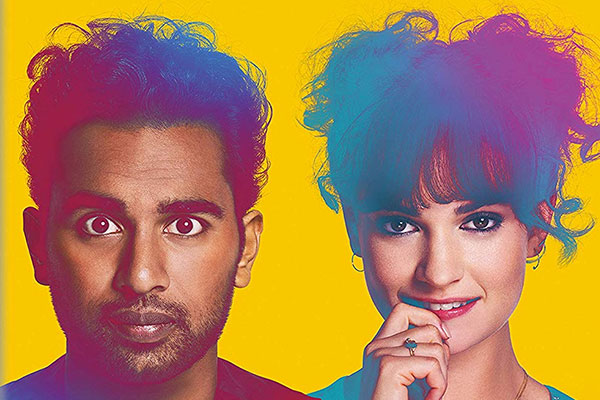 There's more than a little infectious spirit behind Danny Boyle's latest film, which is why the Yesterday DVD, Blu-ray and digital release date (details below) is shaping up to be one of the most anticipated in 2019. It's already high up on the iTunes list of top pre-orders, so it's bound to get a lot of interest on digital release to buy or rent too, and not just because it features so many Beatles hits.
Advertisement When you combine a Richard Curtis screenplay with the directorial skills of Danny Boyle you're bound to get something special and in this case the music is the icing on the cake. It's been a crowded year for big releases with the likes of
Avengers Endgame
and
The Lion King live action
adaptation, but this is going to be one of the few non-superhero and non-Disney home entertainment arrivals that feels like an event in itself.
The film picked up mixed reviews when it came out on the big screen in June 2019, but it had a very positive reception from cinema-goers. While both Curtis and Boyle make their films for the big screen first, there's always a lot of re-watch value to them on DVD, Blu-ray and digital release and that definitely seems like it's the case again.
The cast isn't massive in terms of big names with Lily James (Pride And Prejudice And Zombies) being the most well known, but they've managed to come together. Himesh Patel takes the lead role as musician Jack Malik who finds himself in a parallel equivalent of modern day Britain in which The Beatles don't exist. He goes to use his knowledge of their songs to his advantage, releasing hit after Beatle hit to become a huge pop star himself. Lily James plays his childhood friend and manager who always supported his musical career and Ed Sheeran also appears in the film as himself trying to help Jack make the most out of his sudden stardom.
DVD, Blu-ray, iTunes, Xbox ONE, PS4, Amazon and digital download release date UK
The Yesterday DVD and Blu-ray release date has been officially confirmed for the 4th November 2019, following on from its arrival on the big screen in the UK earlier in the year. There won't be a 3D Blu-ray option, which is easy to see why, but you will be able to get the film on 4K Ultra HD, which could work well with some of the big stadium performance sequences.
Advertisement The digital release on iTunes and Amazon Video will be the first chance to buy the film. They always release a little ahead of the physical release, and you'll be able to get it in either HD or standard definition from the 21st October 2019. It'll be out to rent on the same date as the DVD and Blu-ray and for anyone that missed it on the big screen that is looking for some feel good fun it's going to be a big contender.
Yesterday had a run time of 1 hour 56 minutes, which should result in a download size of 4.75Gb at 1080p HD or just 1.95Gb if storage space for standard definition. It's far from huge, but definitely check the disk space on your PC, Mac, PS4 or Xbox ONE before you download the digital release to make sure that you've got enough room for the file size.
UK cinema release
Yesterday was give a UK cinema release date of Wednesday the 28th June 2019, following on from its premier at the Tribeca Film Festival in New York on the 4th May 2019. Despite the mixed reviews it proved very popular on the big screen, but it wasn't quite enough to knock Toy Story 4 off the top spot having been released a week earlier and then it had Spider-Man Far From Home to compete with the following week.
You can follow Danny Boyle on his official Twitter page at https://twitter.com/officialdannybo to see more from the director during the buildup to the home entertainment release.
Yesterday DVD, Blu-ray and digital age rating
Yesterday was given an age rating of 12A in the UK by the British Board of Film Classification for the cinema, DVD, Blu-ray and digital release. There is some strong language to be aware of along with drug and sex references to consider for family viewing.
We'll add in more details as they become available, but the information above should give you a good idea of what to expect from the home entertainment release.
You can see the Yesterday webpage at https://www.yesterdaymovie.com/.