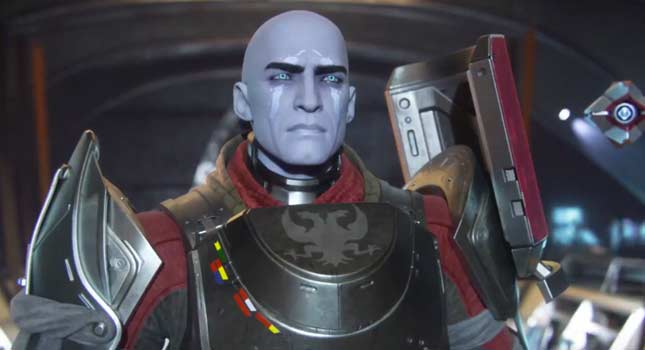 The one hour long gameplay premiere of Destiny 2 has just come to a close, where there certainly was a lot on display. The first showing of Bungie's shooter sequel took place in an E3-like conference room with a large audience, who afterwards had the pleasure of playing the game for themselves.
Different members of the development team presented the much-anticipated event, which opened with a new cinematic trailer showing Commander Zavala in action, which was almost like a prequel to the game's plot which was later talked about. After this, the first big piece of news announced was that Destiny 2 is coming to PC, exclusively through Blizzard's (known for Diablo) Battlenet platform.
Viewers were then treated to the first piece of gameplay in the form of the game's first campaign mission. Immediately, there were plenty of similarities with its predecessor. However, new gameplay additions were quickly put on display, which included three special powers. The one shown off in the gameplay presentation is called the Dawnblade, which is a wielded blade that can shoot projectiles from the air or be used to strike enemies.
The enhanced graphics in the footage looked very impressive, particularly due to the mission taking place outside in a rainy environment. The detail of everything around the player and the flashy powers makes Destiny 2 one of the best looking games on new gen.
The exciting mission came to an unexpected end when the player was confronted by an anonymous, large enemy hidden in darkness, revealed afterwards to be Ghaul who is the campaign's main antagonist. Ghaul is described as a Warlock who has 'stolen the light', weakening the Guardians including Cayde, Zavala and Acura who retreat to different worlds respectively.  That mission is said to be the loss of the fight, with the rest of the game following the rebuilding of the Guardians as the player helps to reclaim their powers.
A story trailer was also presented, showcasing the three player classes, Titan, Warlock and Hunter, with each one having their own improvements. It was confirmed that the sequel has a lot more focus on the single player campaign, with more cinematics and story missions.
Following the story trailer, the long-awaited details on Destiny 2's multiplayer action were presented. Besides the expected additions of new weapons, armour and exotics, there are new Strikes and Raids along with a new defensive game mode named Countdown. It was also announced that Trials, Nightfalls and Raids will be available to play by all players, regardless of their rank, unlike the original game.
Crucible has received improvements in the form of 4v4 matches across all game modes, as well as HUD, which tells you important information on your opponents to make matches more competitive than ever. However, the biggest news about the online mode was that players can form team-based Clans, which will feature a reward system. Clans can play activities with each other or also team up with solo players who could then be invited into their Clan. Bungie claims that Destiny 2 is all about communities, and it's hard to argue that the focus isn't there.
The other big piece of information is that there will be four massive worlds to explore, Titan, Earth, Nessus and IO, with each one having a lot of exploring to do. There are Adventures for players to complete and hidden areas to discover known as Lost Sectors, as well as various collectibles to find. What's helpful to note is that players can fast travel between these worlds with ease.
Destiny 2 gameplay trailer:
After a final official gameplay trailer, which you can view below, it was declared that there will be a Destiny 2 beta coming this summer before the game's September 8th release date for PS4 and Xbox One. Bungie may have given us an overload of information in the space of an hour, but it has definitely done its job in impressing thousands of gamers and making the thrilling shooter one of this year's most anticipated games.
By Ben Harris
Share the Destiny 2 gameplay premiere coverage and gameplay trailer