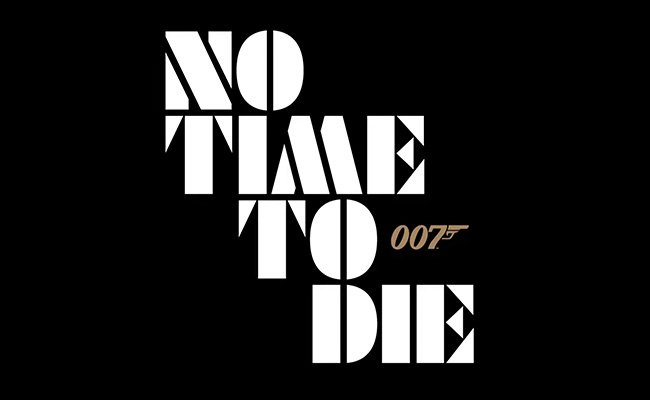 With the recent name announcement of the next James Bond film we also had the No Time To Die release date confirmed for both the UK and US markets, so the hype is already starting to build for what might be Daniel Craig's last roll of the dice as 007. If that isn't enough excitement the production has also announced the cast list, theme song and the music composer for the upcoming film, so things are really hotting up for the culmination to the series.
Advertisement It's been an incredible journey for the actor, who has become an instant hit as bond, starting off back in 2006 in Casino Royale. It was then followed up in 2008 with Quantum of Solace and then
Skyfall
in 2012. As James dug deeper into the rabbit warren he went on to discover Stavro Blofeld at the heart of it all in
Spectre
, which came out in cinemas the UK at the end of October 2015 before getting its DVD, Blu-ray and digital release in February 2016.
As with all James Bond films, the story, cast, music and composer for No Time To Die are an integral part of the production and the good news is that they're all shaping up to be pretty strong. However, fans are probably most interested in the plot for James Bond 25 and the general synopsis is that 007 has taken a break from MI6 and is on holiday in Jamaica when Felix Leiter shows up to call in a favour.
The mission sees James heading off to rescue a scientist that has been kidnapped. However, as he closes in on his target he discovers that things are more sinister than Felix has explained with a new villain to face with powerful weapons developed by the scientist. Rami Malek (Bohemian Rhapsody) has been confirmed as the main villain for No Time To Die, but details about the character and his name are still fairly thin on the ground. We may have to wait for the trailer to find out more, which we're expecting in the next few months in the build-up to the release.
No Time To Die release date UK, US and North America
The name reveal and logo for the film has also confirmed that the No Time To Die UK release date will be Friday the 3rd April 2020. However, it will come out in the US, North American and global a little later on Wednesday the 8th April, so UK fans will get to see the film a little earlier, which has been the case for all of the previous James Bond films.
At the moment there isn't much coming out on the same weekend and if anything now that the release date has been confirmed it's possible that other films expected in April will move dates to avoid the crush from Bond 25. This includes the next DC Extended Universe release Birds Of Prey, Harley Quinn's first lead outing with Margot Robbie, as well as New Mutants.
Advertisement You can see more on the upcoming No Time To Die release on the official James Bond website at
https://www.007.com/
.
No Time To Die cast list
In addition to Daniel Craig in the lead role as James Bond, Ramey Malik as the super villain at the heart of the plot and Léa Seydoux back again as Dr. Madeleine Swann we've also had a host of new cast members confirmed. You can check them all out with the cast list below, which we'll update as more details are confirmed:
Daniel Craig as James Bond, 007
Rami Malek as the No Time To Die's main villain
Léa Seydoux as Dr. Madeleine Swann
Jeffrey Wright as CIA agent Felix Leiter
Ralph Fiennes as M
Naomie Harris as Eve Moneypenny
Rory Kinnear as Bill Tanner
Ben Whishaw as Q
Ana de Armas
Lashana Lynch
David Dencik
Billy Magnusson
Dali Benssalah
Theme song, music and composer
The production will feature the work of American composer Dan Romer, whose previous work includes the brilliant score for video game Far Cry 5 and previous Cary Joji Fukunaga collaboration, Beasts Of No Nation. You can take a listen to the first piece No Time To Die music with his adaptation of the main James Bond theme song in the name reveal trailer below:
It's a slower pace theme song than previous entries, adding weight to the prospect of Bond 25. It also has some Caribbean percussion, which links in well with the initial location for Bond in Jamaica. As soon as the film soundtrack is released, we will add in more of composer Dan Romer's music for NTTD.
What happens after No Time To Die
Daniel Craig is easily the biggest factor in terms of answering this question. He has previously hinted at leaving the series, but that date seemed to keep moving backwards and new James Bond films with him in the lead role kept coming out. The fact that they also end up being huge smash hits at the box office added even more zeros to his pay cheque, which was bound to have affect his decision-making prior to No Time To Die.
However, he recently confirmed that he would not be staying on board for the next 007 film, so it looks like we'll be getting someone new for the James Bond 26 film. It's going to be interesting to see how this all takes shape and whether or not we'll be getting a whole new reboot of the franchise. When that would be is hard to tell, but with the financial success of the series it probably won't be too much more later than 2025.
Advertisement You could argue that it all depends on the financial and critical success of No Time To Die, but it's hard to see this being anything other than incredibly lucrative even if critics are a little more scathing. With Phoebe Waller-Bridge as co-writer with Cary Joji Fukunaga and Scott Z. Burns we're expecting reviews to be pretty solid, so it really does all come down to the creative direction the producers of the franchise want to take for Bond 26.
You can check out the No Time To Die trailer and reaction roundup to see how the film is shaping up or follow the official 007 Twitter page to keep tabs on how things develop for Bond 26.