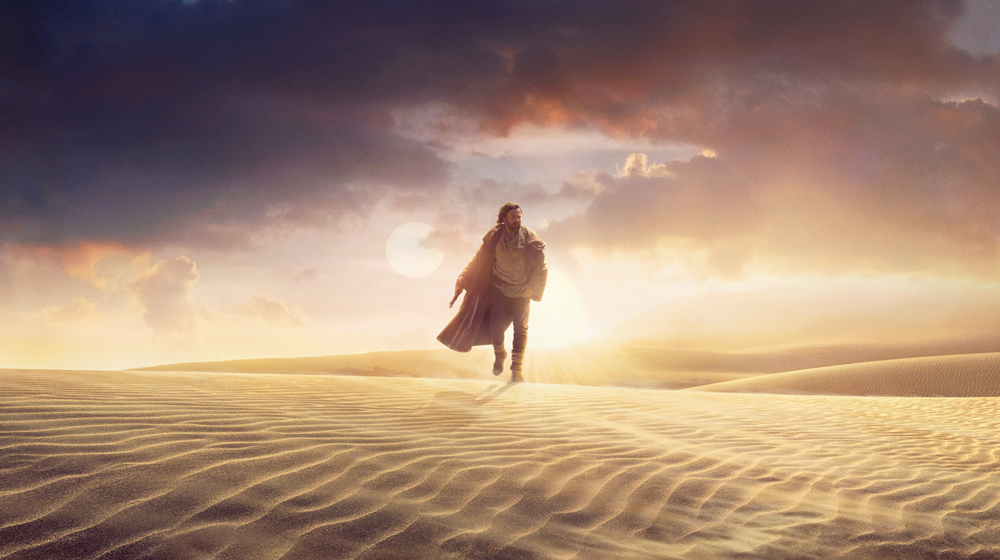 It's hard not to look ahead to the Obi-Wan Kenobi UK release date without the words "you're my only hope" ringing in our heads. It's the line that helped to set the Star Wars franchise in motion as Princess Leia calls on the hermit Jedi Knight to come to her aid, but the question is how many episodes have we got to look forward to.
You can find out everything you need to know about the series below and hopefully it go on to run for at least a few seasons, joining the likes of The Mandalorian and The Book of Boba Fett on Disney+. Ewan McGregor (Birds of Prey) returns to the title role from the Star Wars prequel trilogy, but the character will surely be closer to the style Alec Guinness made so successful in A New Hope, The Empire Strikes Back and The Return of the Jedi.
Advertisement The Obi-Wan Kenobi TV series will pick up with the character as he watches over Luke Skywalker on Tatooine, with a story written by Joby Harold (Transformers Rise of the Beasts) and directed by Deborah Chow (The Mandalorian, Lost in Space, Mr. Robot). However, with Darth Vader on the hunt for what remains of his past, there's going to be yet another clash as Old Ben tries to keep the truth hidden and a Galaxy Far Far Away safe for yet another day.
Cast
In addition to Ewan McGregor being back, the Obi-Wan Kenobi cast also features Hayden Christensen, who returns as Anakin Skywalker / Darth Vader. They'll be joined by Moses Ingram, Joel Edgerton, Bonnie Piesse, Kumail Nanjiani, Indira Varma, Rupert Friend, O'Shea Jackson Jr., Sung Kang, Simone Kessell and Benny Safdie.
Don't forget to follow us on Twitter to see more news and updates on upcoming TV, films, games and more, or to let us know what you think about the show. You can also see additional info on the series with the official Disney+ Twitter page at https://twitter.com/disneyplus.
Obi-Wan Kenobi UK release date and time
Advertisement The good news for Star Wars fans is that the Obi-Wan Kenobi UK release date isn't all that far far away anymore with the series scheduled for mid 2022. Disney+ has now confirmed that it will be available to stream from the 25th May on both sides of the Atlantic, which is the usual Wednesday arrival that we've seen with The Mandalorian, The Book of Boba Fett and Marvel series like Hawkeye.
If you're based in the UK, you'll be able to see the episodes weekly on Disney+ every Wednesday after the release date for Episode 1. In terms of the release time, they'll be available from 8am on Wednesday morning, which is the equivalent to midnight on the west coast of America.
Advertisement If you're wondering about options to see the series outside of Disney+, the reality is that there probably won't be any other options as it will likely be an exclusive title to the streaming platform. If you look at previous Star Wars shows and their Marvel counterparts, they haven't gone on to come out on DVD, Blu-ray or digital, and there's nothing to hint that this won't be the case for Obi-Wan Kenobi also.
How many episodes
Disney+ has fast developed a pretty effective model for shows like this and the upcoming Star-Wars spin-off will follow it closely with a total of six episodes. If you look at how many episodes other shows have had, it's been similar with The Mandalorian getting eight in each season, The Book of Boba Fett featuring seven and Hawkeye six.
The story takes place ten years after Anakin Skywalker and Obi-Wan Kenobi's last tango on Mustafar, which saw Darth Vadar, as we know him in the original trilogy, being created. With the two destined to face each other again in the new series, those scenes are surely going to be instrumental with emotional fallout for both sides to tackle.
If you think about their next meeting at the end of Star Wars Episode IV – A New Hope, there's no mention of the pain and suffering that Anakin clearly faced at the hands of Ob-Wan. Vadar says he's been waiting for him and that they meet again at last. At no point does he say, "I can't believe you left me for dead on Mustafar", so this has got to be at least one of the talking points between them in the Disney+ show.
It's also going to be interesting to see what cameos and cross-overs they manage to fit into the episodes along the way. You might think that six episodes isn't enough to cram too many in with any kind of credibility, but if you look at the opening series of The Book of Boba Fett, we had The Mandalorian, Luke Skywalker, Ahsoka Tano, Grogu, Black Krrsantan, the Armorer, Peli Motto, Cobb Vanth, Cad Bane and a rancor with a lot in common with Much from The Bad Batch.
The Obi-Wan Kenobi TV series will inevitably feature someone playing the ten year old Luke Skywalker, but with its timeline setting between Revenge of the Sith and A New Hope, there's a lot of potential for other characters to join the mix. This includes Yoda, Ashoka, Cad Bane, a younger Boba Fett, Emperor Palpatine and a whole host of others and that's just season 1.
If more seasons are added, bringing yet more episodes to the series, we could have a very rich crop of features to enjoy. We'll update things here as more details are confirmed about Obi-Wan Kenobi. You can also check out our TV news section to see other big releases, or visit the Disney+ website to see more on the show at https://www.disneyplus.com/.