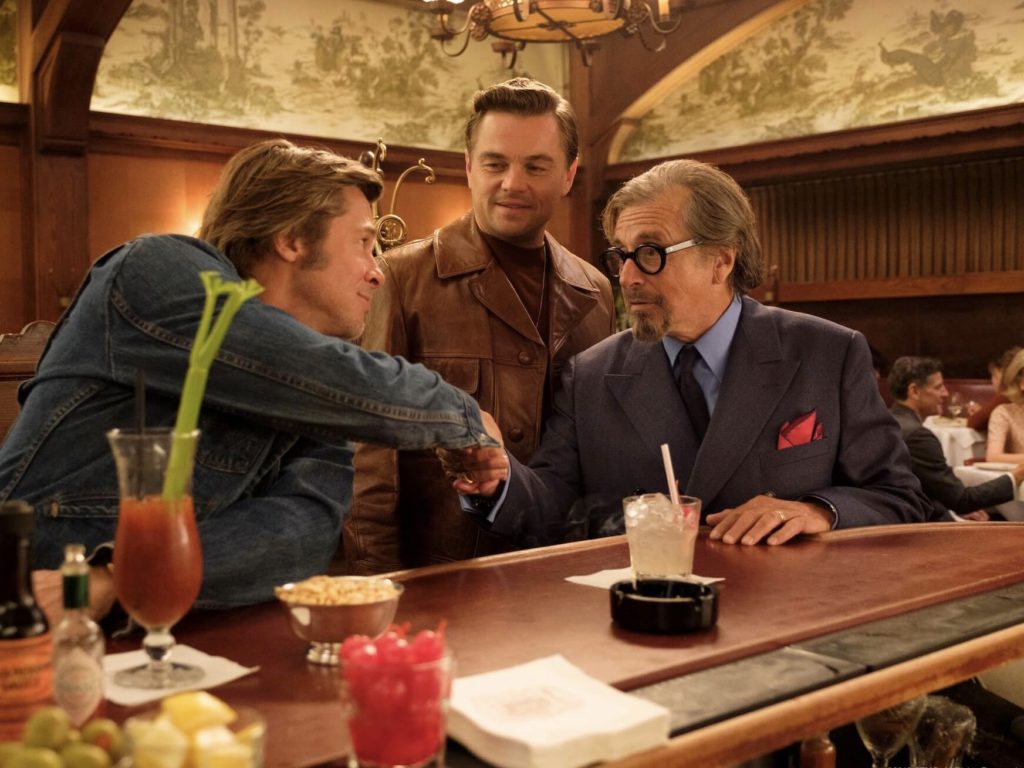 Quentin Tarantino will be returning with his latest big screen production in Once Upon A Time In Hollywood, which has a UK big screen release date in August and DVD, Blu-ray and digital download later in the year (details below). It's picked up very positive review following its premier, so here's everything you need to know about the home entertainment release including when it's going to be out on iTunes, Xbox ONE, PS4, and Amazon digital.
The writer and director has become one of the biggest names in cinema with iconic films like Reservoir Dogs, Pulp Fiction and Kill Bill in His credits. It looks like he's back to his best again with Brad Pitt (Twelve Years A Slave) and Leonardo DiCaprio (The Revenant) leading the ensemble cast, which also includes Margot Robbie (Whiskey Tango Foxtrot), Dakota Fanning (Ocean's 8) and Al Pacino (Heat).
While the reviews and the big names are always good for a film's success, Tarantino's name alone is enough to draw in movie fans, which should see it doing well at the box office. That's bound to translate through to the popularity of the Once Upon A Time In Hollywood DVD, Blu-Ray and digital release with more than enough Tarantino collections just waiting for the next entry.
The plot centres on Rick Dalton (DiCaprio), a fading Hollywood Western star, and his loyal stunt double Cliff Booth (Pitt). Set in LA in the 1969, everything's changing around the duo and they're starting to feel out of touch with the industry that they've been a part of for so many years.
UK cinema release
Once Upon A Time In Hollywood has been given a UK cinema release date of Thursday the 14th August 2019, and while it may not be as big as the slew of superhero films we've had in recent months, it should still get a good run at Cineworld, Vue and Odeon. It's out earlier in the US on the 26th July, so if you're a British Tarantino fan you might want to avoid US entertainment sites to avoid spoilers. It doesn't have too much box office competition with just The Angry Birds Movie 2 with even the slightest potential of getting close to the #1 spot.
You can follow Sony Pictures on its official Twitter page at twitter.com/SonyPictures if you want to see updates on the film.
DVD, Blu-ray, iTunes, Xbox ONE, PS4, Amazon and digital download release date UK
The Once Upon A Time In Hollywood DVD and Blu-ray release date is expected in early December 2019 to come out just in time for Christmas. With eight previous Tarantino movies, and a fair few of them being instant classics, the upcoming film is bound to have as much rewatch value as some of his other big names in his back catalogue.
You'll be able to own the film first on digital download from iTunes, which should be out a week earlier than physical formats. Xbox ONE, PS4 and Amazon release dates will be the same as on DVD and Blu-ray, as will the rental option.
Once Upon A Time In Hollywood is 2-hours long, so you'll be looking at a download size of around 5.2Gb of storage space at 1080p HD. If you're running out of room on your PC, Mac, PS4 or Xbox ONE then you've got until December time to either clear some space or get anew external hard drive to take up the slack.
Once Upon A Time In Hollywood age rating
The cinema, DVD, Blu-ray and digital release for Once Upon A Time In Hollywood has been given an age rating of 18 from the British Board of Film Classification in the UK, so you know that things are going to get dark in the film. The trailer below looks fairly innocuous in terms of violence, but there are a few hints that there's going to be a gritty underbelly to Tarantino's love letter to the Golden Age Of cinema.
We'll add in more details as they become available, including the DVD and Blu-ray special features, but the information above should give you a good idea of what to expect from it when the home entertainment release date arrives towards the end of 2019. You can see more on the film at www.onceuponatimeinhollywood.movie/.
Trailer