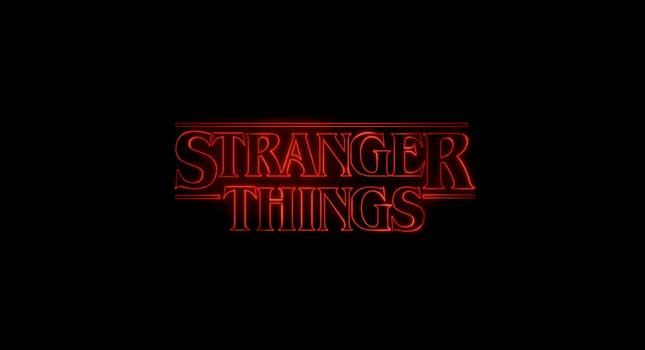 If you haven't seen this sci-fi horror yet, we can only recommend you move any obstacles, tentacles and spectacules out of your way with your thought power to get the binge fest on. Stranger Things is, for us, the best original production in Netflix's history and if it's a sign of things to come then it could see the channel going from strength-to-strength in the coming years, especially with it's affinity with Marvel and solid stream of movie releases.
The eight-part super series is a bit like a cross between Aliens, Stand By Me, The Goonies and Stephen King's It, but with its own dark style that's rooted in the legacy of great 1980s TV and cinema. While the extension to a second series feels like a minor compromise of sorts, we're still looking forward to seeing more of the characters, storyline and underlying mystery of the series, despite the fact that it sort of took the edge of the opening season. It would have been hyper cool for it to be a single-series, self-contained unit, but with such a high quality debut, we're inclined to assume that the second series will be just as exceptional.
The show is available only on Netflix in the UK, and it's pretty much almost worth the subscription all by itself. All eight episodes are available to view as quickly or as slowly as you want, which works perfectly for the series, allowing you to get through it at your own pace. The intense sci-fi horror makes it edge of your seat viewing, but with such great characters you're completely hooked early on, making for some of the most addictive television of the year.
The story for Stranger Things takes place in small town America during the heyday of the 1980s as the inhabitants of Hawkins, Indiana struggle against a scary ass inter-dimensional intrusion to their life. We don't want to give much too much away in terms of the plot and you can watch the trailer below to get a better idea of what to expect if you haven't seen it yet, but in general it's a scintillating setup to one of the best modern TV series we've seen in recent years.
What's clever is that the complex development of the main roles and the focus they each get means that different people have some very different characters to associate with and because of their strenght it's easy for it to feel like the show focuses on them as the lead, depending your own personal affinities. The result is a series that has a fair amount of appeal for a wide ranging audience, which takes it beyond the confines of being just for 80s film nuts like us.
With just eight episodes, there's a tight pace to the story, which moves along nicely to keep you firmly rooted to the edge of your seat throughout. There's just enough terror and intrigue to hook you in early on without giving too much away, as it drip feeds the thread of the story to you in little morsels taking you closer to the heart of the darkness that has overcome the town.
Visually, Stranger Things is epic, combining cool CGI with excellent set design and makeup. The aesthetic style is one of its defining features, looking like it was constructed, as well as being set, in the 1980s, but with the addition of modern special effects. The result is impressive visuals with a cinematography style that is filled with nostalgia, charm and intensity.
The cast is incredible with the entirety of the previously unknown stars putting in strong performances. David Harbour is a strong force throughout as police chief Jim Hopper, and Finn Wolfhard, Gaten Matarazzo and Caleb McLaughlin are simply brilliant as the young trio of friends trying to work out what the hell is going on in their small town. Equally, Millie Bobby Brown is ferociously good as their newfound friend El.
The biggest name in the cast is Winnona Ryder, who plays Joyce Byers, the mom of the boy that goes missing early on in the show. She's pretty highly strung from the very beginning, but in general she's pretty effective as the desperate mum trying find out what's happened to her son. The casting also acts as a smart link back to the eighties when Ryder first rose to fame as Lydia in Beetlejuice. There's also a very cool Matthew Modine (Full Metal Jacket) as the white haired menace of the town, Dr. Brenner.
However, there is a slight tendency for actions to be slightly out of keeping with reality as bravery runs rampant among them all without the slightest element of fear setting in. While this isn't too noticeable, it flicks out at you every now and again and we can't help but feel that the series could have been improved by tackling this monster head on.
Negatives aside, Stranger Things still gets a five-out-of-five review from us and it deserves it. A sequel is already on the way and though we were a bit narked by the focus on this in the final episode it should make for one of the most anticipated TV sequels of all time. We're just hoping that the references to Dungeons and Dragons isn't a hint that the characters are never getting out of the crazy ride they've started on.
For kids of the eighties, this is a trip down memory lane with a whole new scary street, town and dimension to get lost in, and for everyone else it's a swirling sample of the best elements of eighties TV and cinema with a very modern twist. For sci-fi fans it's a must-watch and for anyone that falls outside of the categorisation, we'd have to say that you should probably catch the first couple of episodes to see if it takes hold of you as much as it has us.
It's not often that a show comes along that you want to watch again after finishing it, but that's definitely the case with Stranger Things.
Stranger Things (Netflix) review: 5/5
Share our review of Stranger Things on Netflix with:
Stranger Things trailer: