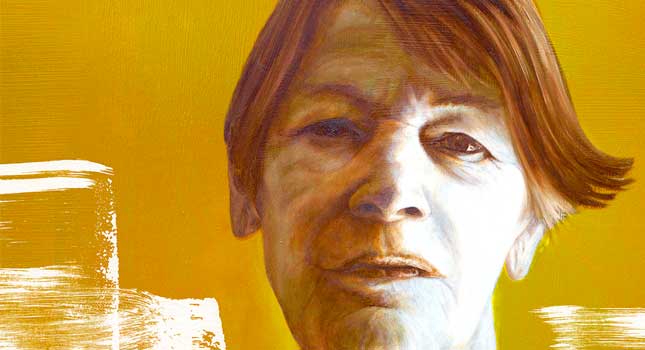 Shakespeare's royal family tragedy will be coming to The Old Vic Theatre, London, later in 2016 with an impressive all-star cast behind it. King Lear has an annual presence in one theatre or another in the UK, but not all of them will grab the attention as much as the upcoming production at the OV with a cast that includes Jane Horrocks, Rhys Ifans and Celia Imrie.
Dates, show times and tickets
The play will be opening at the Old Vic with previews from Tuesday 25th October 2016 to Thursday the 3rd November, before the full run kicks off on Friday the 4th November. It'll run through until Saturday the 3rd December 2016 with evening show times at 7:30pm Monday to Saturday, along with Wednesday and Friday matinees at 2:30pm with the exception of the 26th and 29th October, and the 2nd, 5th, 19th, 16th, 26th and 30th November (you might also want to take into account the fact that there will be no evening performances on the 12th, 14th, 18th and 26th November either).
Tickets are on sale now and range from £12 to £65.
About King Lear at the Old Vic
Synopsis
This is the tale of the slow descent of King Lear into madness after a bad decision, influenced by fawning and flattering daughters, tares the country asunder. However, with a female lead in the title role, it's going to be interesting to see whether or not it is meant as a female adaptation, or if it's as it always was, but with a woman playing the King's role in a reversal of the norm during Shakespeare's time when female roles were played by men.
Cast
The big name cast is lead by double Academy Award-winning actress, Glenda Jackson, who has come out of acting retirement to take on the role of King Lear, despite her day job as a Labour Party politician. Glenda is joined by Rhys Ifans who will be playing the Fool, fellow Welsh actor Morfydd Clark as Cordelia, Jane Horrocks as Regan and Celia Imrie as Goneril.
The cast also includes William Chubb as the Duke of Albany, Karl Johnson as Gloucester, Simon Manyonda as Edmond, Harry Melling as Edgar, Gary Sefton as Oswald, Danny Webb as Cornwall and Sargon Yelda as Kent.
Production
The creative team behind the production is made up of director Deborah Warner, composer and sound designer Mel Mercier, costume designer Zeb Lalljee and lighting designer Jean Kalman. There's video design from 59 Productions too, so we're expecting a certain amount of projected set construction, which has worked well in other recent productions, including Benedict Cumberbatch's Hamlet last year.
First impressions
King Lear is a great tragedy, but as with other Shakespearean plays it gets a lot of coverage, so it's tough to stand out from the rest of the long line of predecessors and contemporaries. However, the upcoming Old Vic run looks like it's done enough already to make a name for itself and with Glenda Jackson in the title role, an excellent supporting cast and the addition of video design into the construction of the play it looks like it's going to be a special production.
Share the details for the 2016 Old Vic production of Shakespeare's King Lear details with: