Things have kicked off with trademark 80s sci-fi horror mystery in Stranger Things Season 4 and while we'll need to wait for Volume 2 in July for the ending, we do know who plays Eddie Munson. Apart from looking a bit like the long lost son of Robert Downey Jr., he's a British actor who looks set to become the latest new rising star thanks to the show.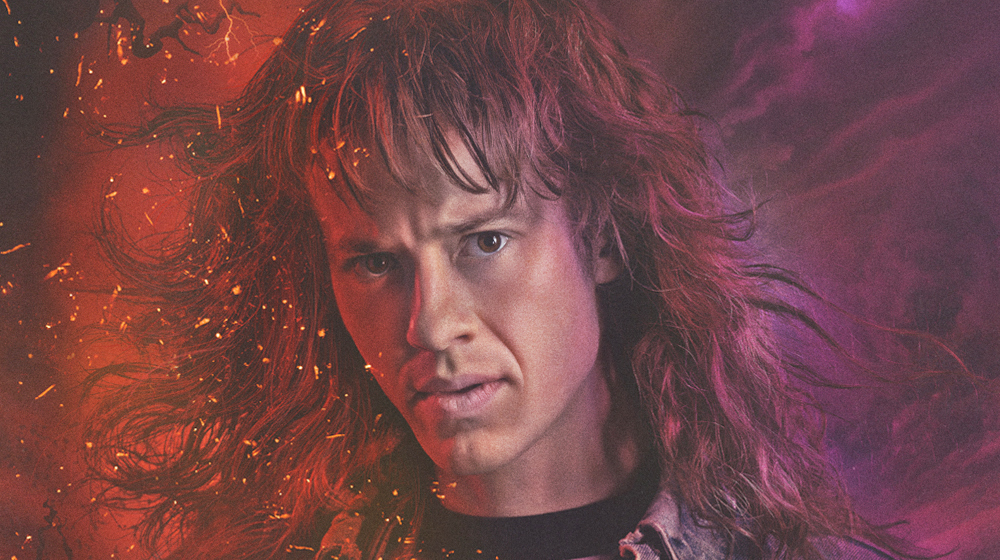 His name is Joseph Quinn and his previous roles have been fairly varied, starting out with his biggest break prior to Stranger Things playing Arthur Havisham in BBC One's Dickensian in 2016. He then went on to star in HBOs Game of Thrones as Koner, a soldier in House Stark in Series 7, who greets Arya when she returns to Winterfell.
Advertisement After that he returned to BBC One in the production of
Les Miserables
in 2018 playing Enjolras. If you're not familiar with the production, the character has at least some similarities to Eddie Munson. He's a charismatic revolutionary spearheading the French fight for rights for the poor and downtrodden.
He followed that up in 2019 with a role in the Sky Atlantic and HBO series, Catherine the Great. He played Paul I of Russia, which is about as close a link to Stranger Things as you're going to get on this one.
Advertisement Next up he played Billy Knight in yet another BBC production called Strike in 2020. It was a British crime drama based on the detective novels written by Harry Potter writer J.K. Rowling. His role took place in the final part in the series, Lethal White. It was his last performance before Season 4 of the Netflix show.
If you're looking to support the site, follow us on Twitter to see more news and updates on upcoming films. You can also see additional info on Stranger Things Season 4 in the run up to the release with the official Twitter page at https://twitter.com/stranger_things.
How does Eddie Munson fit into Season 4
Advertisement To start with, it appeared as though Eddie was just going to be the leader of the Hellfire Club, but it doesn't take long into the first episode of Stranger Things Season 4 to find out that he's going to be integral to the plot.
His meeting with Chrissy part way through the opener also seems like its just going to be a part of the whole Vecna chasing her thing. However, it quickly turns out that he's in the trailer when the new monster comes for the cheerleader.
When things get Upside Down crazy, he does a runner and hides out with the police and Chrissy's boyfriend Jason on the hunt for him. However, Dustin and team track him down and tell him everything that has happened to them in the past.
Having seen Chrissy levitating inside his trailer before being taken by Vecna's Curse in very gruesome circumstances, Eddie doesn't take too long to be convinced by them. He then goes back into hiding while the gang tries to figure things out.
That takes things up to where things stand at the start of Episode 5, so if you don't want to find out what happens to Munson, now's the time to get back to the right-way up.
From this point onward, Jason and his basketball team fanatics intensify their hunt for Eddie and start to close the net. They find the house by the lake that he's hiding out in and for some reason they're wearing suits. Luckily, he makes it out to the boathouse, so he manages to escape them for a while.
Advertisement However, Jason notices the boat house and takes Patrick to search for Eddie. Luckily, he already done a runner by this time in one of the boats, but the two work it out and spot him out on Lover's Lake. They swim out to chase him, but Patrick gets taken by Vecna, allowing Eddie to escape and leaving Jason believing that Munson is in league with a demon of some sort.
You can check out our sci-fi section to see other big releases that are on the way this year, or visit the Netflix website to see more on the show at https://www.netflix.com/gb/title/80057281.