If you've managed to make it close to the end of Stranger Things Season 4 then you might be wondering who plays Number One, or 001, AKA Vecna/the main monster in the latest series of the show. It's also revealed that he's Peter Creel, son of Victor, who first experiences the Curse of Vecna when his wife and daughter fall victim to him.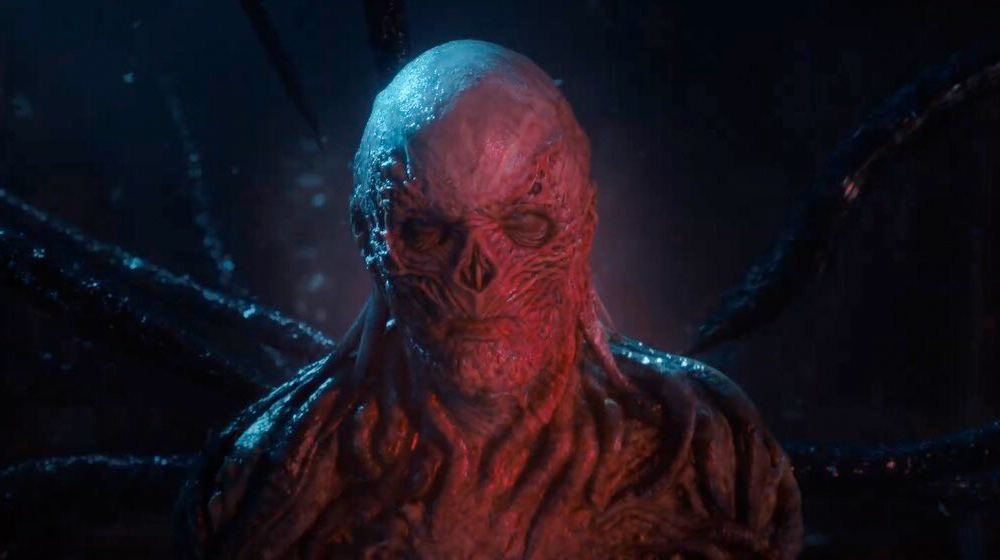 He's played by British actor, Jamie Campbell Bower, who has wracked up a series of pretty big roles in recent years. If you don't recognise him, or only vaguely know his face, his biggest role to-date other than in Stranger Things was the young Gellert Grindelwald in both Harry Potter and the Deathly Hallows – Part 1 and Fantastic Beasts the Crimes of Grindelwald.
Advertisement He made his big screen debut back in 2007 playing Anthony Hope in Sweeney Todd before starring in Guy Ritchie's RocknRolla. His next big break was in the Twilight series where he played Voltori vampire Caius. It was a recurring role from New Moon through both parts of the Breaking Dawn closer.
He also starred in London Boulevard alongside Keira Knightly, Ray Winston and Colin Farrell and in 2012. He played Whiteboy, a drug addict that appears towards the end of the film, but his performance in Stranger Things Season 4 is a whole lot more impactful.
Advertisement If you're looking to support the site,
follow us on Twitter
to see more news and updates on upcoming films. You can also see additional info on Stranger Things Season 4 in the run up to the release with the official Twitter page at
https://twitter.com/stranger_things
.
How does Number One fit into Stranger Things Season 4
The reality is that you don't find out for sure that Eleven's tutor teacher is Number One until the 7th episode of Stranger Things Season 4. However, you may have had your suspicions as soon as he mentioned Number One and how he was similar to El.
Advertisement At that stage, he's seemingly trying to help her tap into her potential and tells her that Number One was able to control things when he started to picture a memory that made him sad and angry. She still struggles for a while, but it does help her to defeat Number Two in the game to stay inside your circle.
This event triggers the bullying of El by the older kids in Hawkins Lab, which in turn leads to her agreeing to help Number One in his bid to get her out of what he calls their prison. When the moment comes, she meets him down in the boiler room and then agrees to help him to escape too by removing the control device in his neck.
As soon as its out, the two of them make their way back up through the lab and after he kills a number of the military-style guards, he leaves her in a room and tells her to wait there. However, she eventually traces his tracks, which leads to a series of dead bodies and it's here that he reveals himself to be Number One.
At the same time, there are revelations about Vecna as Nancy finds herself closing in on his lair with Chrissy and Fred still in his clutches. The monster talks to her and it becomes clear that Vecna is really the son of Victor Creel and that it was his dark arts telekinesis that killed their family. Not some otherworldly demon.
The revelations continue when it also transpires that Vecna is Number One with a close-up of his wrist showing the 001 tattoo that marks him as the first pupil of Doctor Brenner. He finds himself in the Upside Down when El battles him in the love and discovers that memories of love are even more powerful than sadness and fear.
She blasts him through, which created the gate and on the other side Number One is transformed into his new form as the dark wizard Lich, Vecna. Until she went through the memory regression therapy with Brenner and Dr Owens, she'd regressed the memory of what happened between her and 1 due to the trauma of the events.
You can check out our sci-fi section to see other big releases that are on the way this year, or visit the Netflix website to see more on the show at https://www.netflix.com/gb/title/80057281.