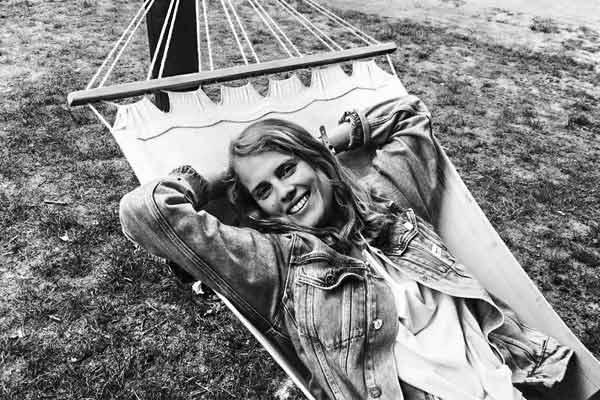 Marika Hackman is the latest exciting name to be added to the lineup for the By The Sea festival 2017, which looks set to light up Margate's Dreamland at the end of September. With The Libertines, Metronomy, Everything Everything and British Sea Power also taking to the stage at the festival, it's shaping up to be one of the best of the lesser-known music festivals this year.
Marika returned with second album, I'm Not Your Man, in June earlier this year with great reviews across the board, but if you missed it all you can check out the details at. You can also listen to our favourite song from the album, Boyfriend, with the music video below to get a feel for what to expect from the live set at By The Sea.
It does a pretty good job of ripping up the rule-books for gender classifications and throws up questions about the way we perceive sex. It's also a great alt-rock track with a stylish setup and a catchy chorus, which breaks into freak-out flashes and electric guitar riff counterpoints. It's bound to be one of the highlights of the festival, along with Everything Everything's Spring / Sun / Winter / Dread and Metronomy's Old School.
The By The Sea festival starts off on 29th September 2017 taking us through the weekend until Sunday, 1st October 2017 at the Dreamland amusement park in Margate. In addition to Marika Hackman, Metronomy, The Libertines, British Sea Power and Everything Everything, the lineup also features Flaming Gods, Dream Wife and Deep Throat Choir. Check out the poster below for more details.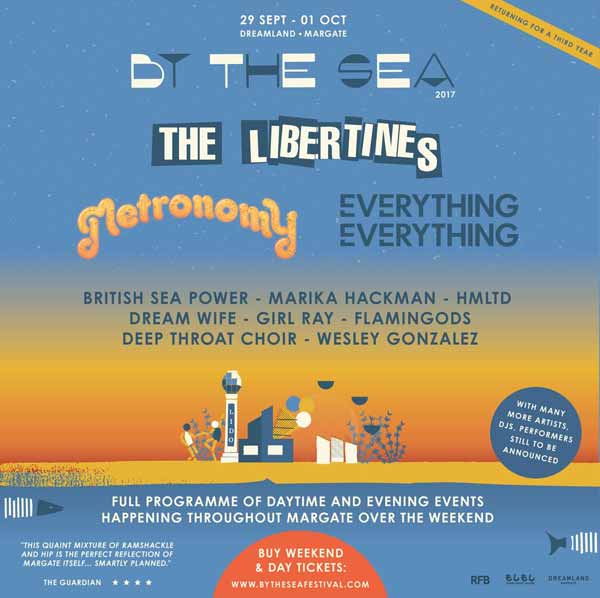 Tickets for the festival are around £90 for the entire weekend, which is pretty cheap as festivals go, but the price doesn't include camping or accommodation, so you'll need to take that into account too. There are cheaper two day tickets available ranging from £48.92 for Friday and Saturday, £59.95 for Friday and Sunday and £74.25 for Saturday and Sunday if you didn't want to take up accommodation for the entire weekend. Alternatively there are day tickets with Friday costing £22, Saturday costing £35.75 and Sunday costing £43.45.
Marika Hackman will be taking to the stage on Saturday along with Metronomy, HMLTD, Deep Throat Choir, Girl Ray and Flaming Gods. The lineup for Friday will feature Everything Everything, British Sea Power and Wesley Gonzales, and Sunday will be closed out Dream Wife and The Libertines.
Marika will also be playing Latitude Festival in July, Reading and Leeds in August and The End Of The Road at the end of August too, along with a full UK tour in November, so there are a few opportunities to see I'm Not Your Man played live. However, By The Sea is the only place you'll get to do it all with a closed wooden roller-coaster within walking distance.
Share the details for Marika Hackman joining the By The Sea festival line-up: