With the arrival of the 2nd Pokémon Scarlet and Violet trailer, we've finally got to find out the names for the legendary Pokémon that will feature in the game. You can find out more about both of them below, but it's definitely shaping up to be an exciting launch for the Gen 9 in the series.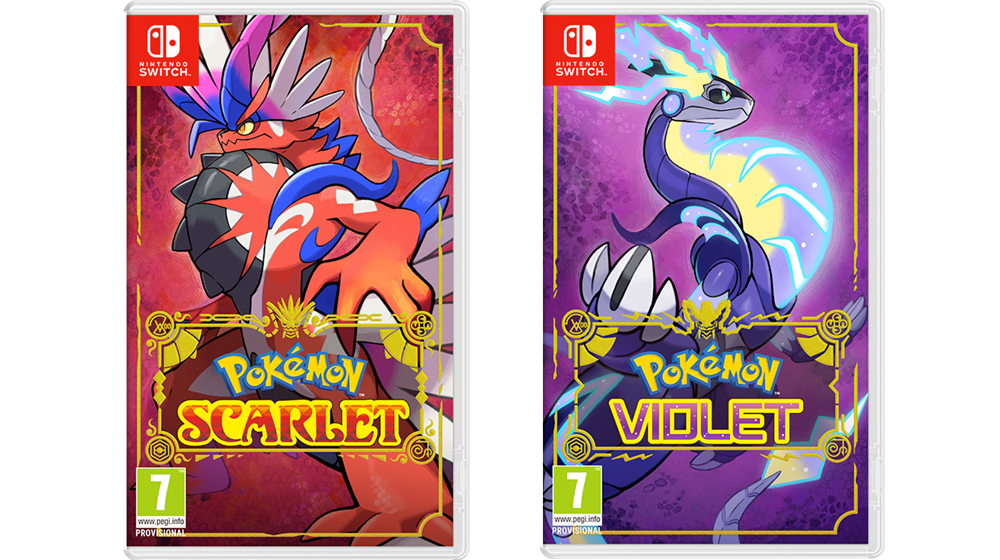 The other big news that the 2nd trailer brought us was an official release date, which has now been confirmed for Friday the 18th November 2022. This puts it in a great position for gaming over the Holidays later this year and with the huge open world environment to explore this is going to be one of the biggest Pokémon experiences to-date.
Advertisement Both Pokémon Sword and Shield and Pokémon Legends Arceus flirted with the potential of open world environment, but they had boundaries between environments or sections that were open world-like. However, with Scarlet and Violet we get the full no boundaries setup that made The Legend of Zelda Breath of the Wild such a stand-out game.
What are the legendary Pokémon names?
If you opt for Pokémon Scarlet, your legendary Pokémon as part of the core story will be Koraidon, and in Pokémon Violet you'll have Miraidon. There haven't been many details on the story for the game as of yet, but it definitely sounds like the two are very much linked in a similar way as Zacian and Zamazenta in Sword and Shield.
Advertisement As you can see from the images above and below, Koraidon is more of a traditional dragon legendary with a red, purple and pink color mix and large horns and frills coming out of his head. The way that it stands is a little reminiscent of Palkia from Shining Pearl, but the fact that its got webbed feet could indicate it has multiple types or abilities.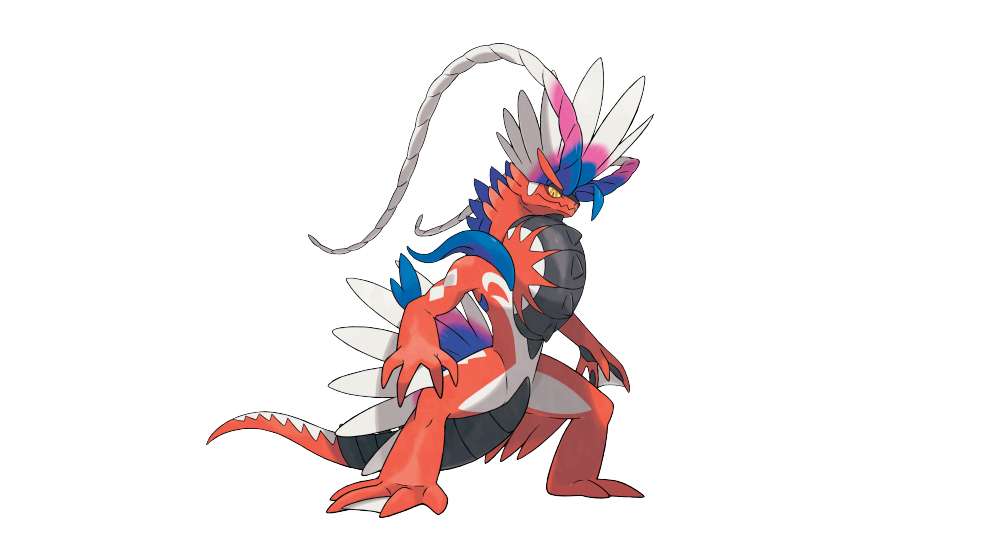 Water, fire and dragon is what comes to mind when you see the legendary Pokémon in all of its glory. It's also got diamond patterns on its shoulders, which seems like a not to Brilliant Diamond, as well as a pronounced chest, which is a good sign its going to have some big moves that it fires from its mouth.
Advertisement While the names are very similar the design for Koraidon's Violet counterpart is incredibly different. It looks more like the end boss from Monster Hunter Rise with its levitating upright position and lightning flourishes and large claws.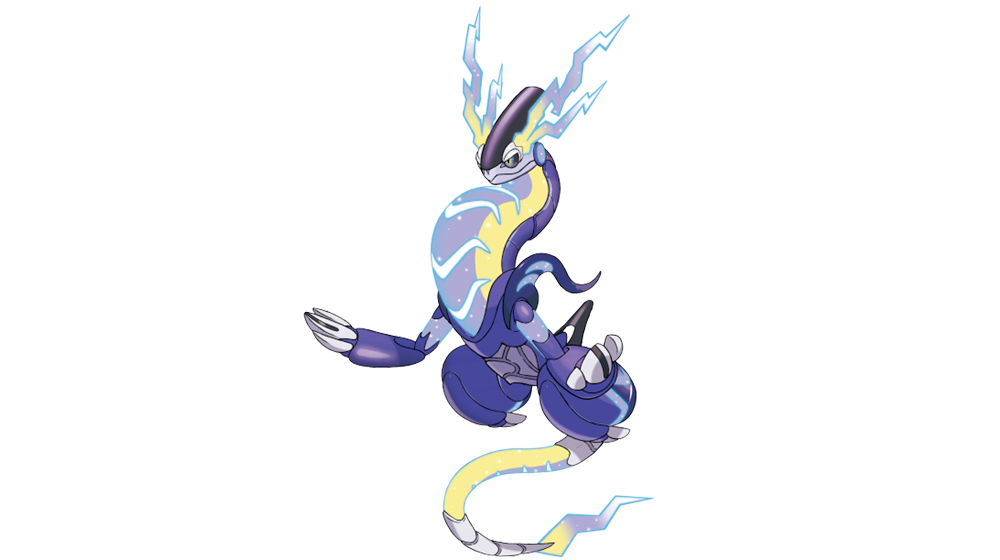 You can see them both in a bit more animated detail in the Pokémon Scarlet and Violet trailer 2 below, which shows that Miraidon's legs have got what appear to be jet engine boosters on them, which hints at air abilities to go with the electric type motifs you can see.
It's got a very mean looking serpent head and it's definitely going to get a lot of Pokémon gamers looking to opt for Violet over Crimson just for the legendary. We'll add in more details about the type details and moves as soon as we have them.
What about other Pokémon Scarlet and Violet legendaries?
A things stand, it's just Koraidon and Miraidon that have been confirmed for Pokémon Scarlet and Violet as of yet. However, as with all games in the series there are bound to be more either announced ahead of the release or that discover as you play, like Eternatus in Sword and Shield.
Don't forget to follow us on Twitter to see more on the latest video games releases, and you can see more on the game with the official Twitter page at https://twitter.com/PokemonNewsUK.
Pokémon Scarlet and Violet trailer 2:
If you want to see the two legendary Pokémon moving about, you'll need to watch the end section of Pokémon Scarlet and Violet trailer 2 above. They just sort of roar on the top of a cliff, but they do look very impressive.
It's n actual game graphics, so we'll have to wait to see how they actually look in the game, but it shouldn't be too dissimilar to the footage in the trailer. You can see them from the 2:15 mark and they make up the rest of the video before the release date reveal at the end.
We'll update you with more details on the game's release date and age rating as they're confirmed. You can also check out our computer games section to keep tabs on the game. Visit the Pokémon website at www.pokemon.com/ for more details.