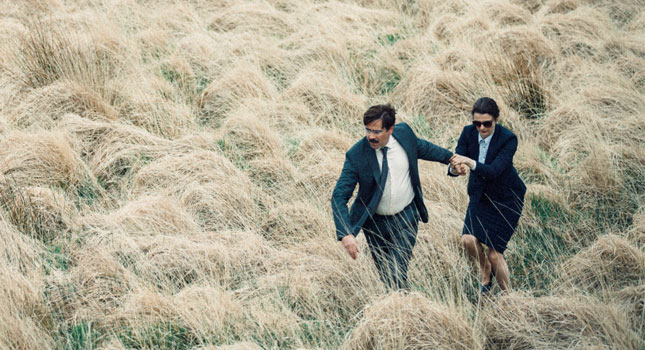 For years, the Cannes Film Festival has been one the big movie events for less conventional potential movie hits to break out from beneath the churning blanket of big box office releases and 2015 is no exception with The Lobster being one of its stand-out successes, picking up the Jury Prize. With an ensemble cast, a theoretical dystopian storyline and esteemed Greek director, Yargos Lanthimos at the helm, it's put itself in a strong position to be in contention for more award wins over the next year or so.
Release date
The film premiered on the 15th May at Cannes 2015, but for everyone not lucky enough to have been in the sunny glitz and glamour of the French Riviera this year, you'll have to wait until later in the year to see it in a big screen near you. It's been confirmed for a UK release date of the 16th October 2015, however, there's no word as of yet when it will be arriving in the US, but if it goes on to pick up more positive praise then it shouldn't be too long after the UK release.
Plot
The film is set in an imagined near future in which the dating scene is a long away from the online and nightclub fueled reality of the present day. The dystopian society of The City sees a brutal fate for anyone unable to find love, with single people people rounded up by the authorities and confined to The Hotel with similarly afflicted individuals. There they'll have just 45 days to find a mate with the unsuccessful amongst them getting transformed into an animal of their choice and released into The Woods.
It's in this extreme situation that the film's protagonist, David (Colin Farrell – Total Recall), finds himself, but in desperation he manages to escape The Hotel and run away to The Woods where he finds a band of other escapees called The Loners. It's here that he finally finds love, but it's against their rules to do so, leaving him stuck between a rock and a lobster claw hard place in a twisted, dark comedy of a catch 22 tale.
Cast
In addition to Farrell, the movie also stars Rachel Weisz (The Light Between Oceans) as his love interest, Short Sighted-Woman, along with Jessica Barden (Far From The Madding Crowd) as Nosebleed Olivia Colman (Cuban Fury) as The Hotel manager and Ashley Jensen (Arthur Christmas) as Biscuit woman. Léa Seydoux (SPECTRE) plays The Loner Leader, Angeliki Papoulia, who starring in Lanthimos' previous film, Dogtooth, stars as Heartless Woman, John C. Reilly (Life After Beth) and Ben Wishaw (SPECTRE) play fellow Hotel inmates, Lisping Man and Limping Man, and Michael Smiley (The World's End) plays Loner Swimmer.
Production
For anyone not familiar with the previous work of the movie's director, Yargos Lanthimos, he rose to prominence in 2009 with Dogtooth, which picked up the Prix Un Certain Regard at Cannes that year. The film was also co-written by Lanthimos, who penned the left-field release with Efthimis Filippou. Director of photography is Thimios Bakatakis and it has been edited by Yorgos Mavropsaridis.
First impressions
Sadly, a trailer for The Lobster hasn't been released as of yet, but we can safely say its already showing a lot of promise with strong reviews following its Cannes premier. The clips that have filtered out from the festival make it look like a cross between 1984 and Moonrise Kingdom. Expect it to be a random, darkly comic, shocking and touching alternate take on romance that will make a big splash when its red claws come nipping out of the sea in October.
With Dogtooth, Lanthimos deconstructed the faith we have in the concept of family by presenting it in a state of heightened perversion and in The Lobster it looks like he's about to do a similar thing for the notion of relationships as the framework for fulfillment. If that's combined with yet more impressive cinematography, scene construction and composition then it should go on to be a big hit with critics.
The Lobster film posters:
Share The Lobster (2015) UK release date and movie details