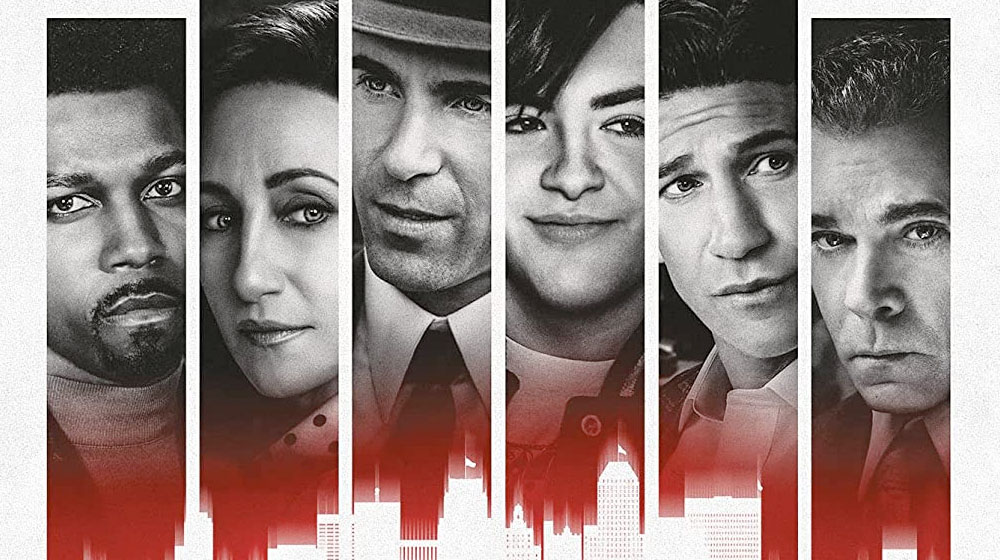 If you missed The Many Saints of Newark on the big screen, or you loved the Sopranos origin story, then you're going to want to put a hit on the UK DVD and Blu-ray release date. The film arrived on the big screen back in September 2021, so under pre-COVID conditions it wouldn't be due out until until after the New Year, but as we've seen with a few films recently, it's opting to come out a little earlier to arrive in time for Christmas 2021.
The story heads back to the last year of high school for Tony Soprano. At this stage, things could go either way for him with good IQ scores and a plan to go to college, but his grades are slipping, his teacher is concerned and his mum doesn't seem to believe in him, so it's easy to see why he might turn to family business a little more now that he's coming of age.
Advertisement His uncle Dickie is a big influence on him and there's plenty of money to be made, so the slow creep towards a life of crime becomes a rapids ride for the kid. As you'd expect, there are rival gangs on the streets of Newark and his uncle has rivals that want a larger piece of the action putting Tony on a straight line path to mattress city.
UK Blu-ray and DVD release date
The Many Saints of Newark has been scheduled for a UK Blu-ray and DVD release date of Monday the 13th December 2021, which is a mere two and a half months after it came out on the big screen. The condensed home entertainment release continues a trend that we've seen in the run-up to Christmas 2021 with much shorter timescales between cinema and home.
Advertisement There is a possibility that it's all linked to making the most out of the holiday sales window for films that have been hit by the impact of the COVID-19 pandemic, so we'll know a little more in Q1 2022. It follows on from other big films that have opted for a shortened release window with both
Shang-Chi and the Legend of the Ten Rings
and
No Time To Die
breaking the norm to hit the high streets with a pre-Christmas release.
That being said, Shang-Chi seems to have come out early as a part of the Disney+ push to bundle it up with its iMax features, which came out on the same date as the DVD, Blu-ray and 4K version of the film. With the iMax thing or Christmas sales, distributors won't have as many reasons to shorten the gap, but with the president set, it definitely gives them much more flexibility in the future to call the date that works best for them.
Advertisement In the UK, it'll have to compete with the might of No Time To Die for Christmas sales with Bond 25 arriving on all formats on the 20th December 2021 – again, just two and a half months after its big screen debut. There's also
The Last Duel
, which is due out on the 6th December 2021, as well as
Ron's Gone Wrong
, which has the same release date as The Many Saints of Newark.
We'll update you with more details on the DVD, Blu-ray and 4K release as they get confirmed.
Don't forget to follow us on Twitter to see more film and home entertainment news, plus the official New Line Cinema Twitter page at https://twitter.com/newlinecinema.
America release date
Bizarrely, The Many Saints of Newark DVD and Blu-ray release date for America is later than in the UK, so it's starting to feel a bit like a free-for-all at the moment. It's scheduled to be available on home entertainment in the US on the 21st December 2021, which is only just in time for Christmas on the other side of the Atlantic.
That doesn't leave too many shopping days to pick it up as a present, especially with online delivery that close to the festivities, but you should be able to grab it from Walmart or Target relatively easily enough.
DVD and Blu-ray details
Age rating: 15 (UK) R (United States of America)
Runtime: 2 hours
Director: Alan Taylor (Thor: The Dark World and Terminator Genisys)
Cast: Michael Gandolfini, Jon Bernthal, Alessandro Nivola, Ray Liotta, Vera Farmiga, Corey Stoll, Billie Magnussan, John Magaro, Leslie Odom Jr.
We'll update you with more details on the film as they get confirmed. You can also check out our movie news section to keep tabs on the latest upcoming films, or visit the Warner Bros. website at www.warnerbros.com.
Home entertainment reviews
The Many Saints of Newark has had mixed reviews for its earlier home entertainment release with the box office rental arriving in October. In all fairness, they will have had to fork out £15.99 to watch the film from the comfort of their living rooms, so that may well have let to a lower tolerance threshold than usual.
Criticism is mostly directed at the screenplay for the film, but the cast of actors has been praised a lot for their performances, so it's a two-sided story for the DVD and Blu-ray release. The screenplay comment relate to a lack of focus around Tony, which is a big part of the trailer, so there's clearly an element of disappointment not to see more of him in the film.
It does, however, set the scene for the history of the Sopranaos and with the timepline in late 1960s and early 1970s Newark, it has a lot of stunning set pieces. It also looks like this is just the beginning of the prequels for Tony Soprano and family, so we could well see a whole lot more from the cast over the next few years and this is the starting point for that saga.