With the recent release of the God of War Ragnarok pre-order on the PlayStation store we wanted to add to our guide with how to level up in the game. Obviously, Santa Monica could feasibly throw in a curve ball, but we're assuming that there won't be that much difference between the sequel and God of War (2018) in terms of the leveling up system.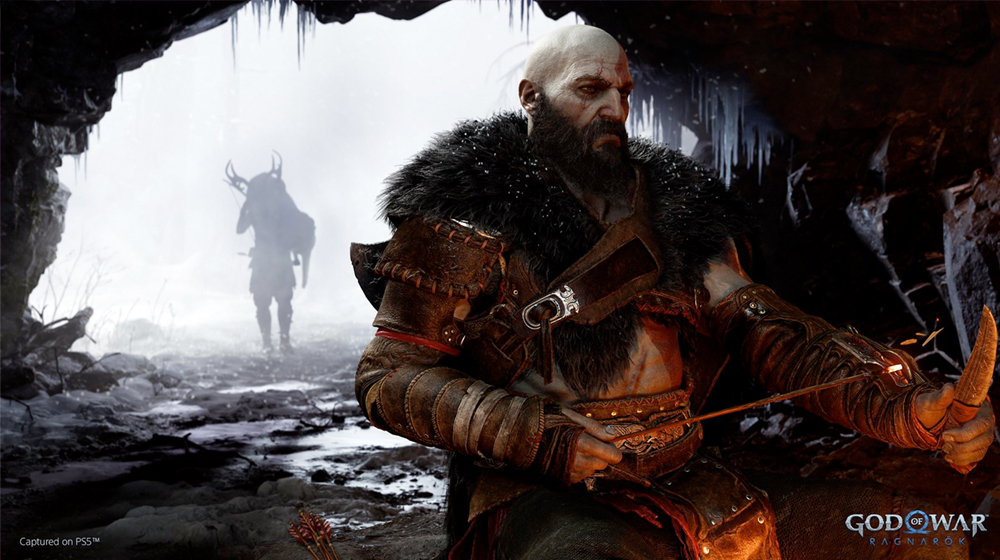 The release date for Ragnarok isn't until the 9th November 2022, so we'll update things here as soon as the game comes out. This will cover off any variations that might have been introduced and some extra tips on speeding up the process of leveling up.
Advertisement For anyone that hasn't played GOW since 2018, the guide will help to remind you how to level up and get off to a strong start as Thimblewinter draws to a close. With Ragnarok coming and the war with the Norse gods on the cards you're going to need as much to boost your odds as possible, especially if you're opting for Give Me God of War level difficulty.
The main way to level up in God of War Ragnarok
If the game does in fact follow the same model as the first game, it'll mean that the primary method to level up in Ragnarok will be through the discovery, upgrade and crafting of new and better armor. This puts a whole lot of emphasis on exploration and puzzle solving, to locate the loot you'll need for this.
Advertisement God of War (2018) had an XP system, but that wasn't directly linked to your level in the game and that is more than likely going to be the case in Ragnarok. Instead, XP was used to unlock new skills and to upgrade Runic Attacks to deliver more damage/stun and free up better perks.
The way that you level up is to check the stats of new armor you get from the main menu and check to see if it has a positive impact on the stats in the top right hand corner of the screen. You'll see your level in diamond square with the little gauge showing you how close you are to the next level.
Advertisement In God of War, when you have a piece of armor that will increase that gauge you got a little green arrow pointing up next to the level and if it makes it go down you get a little red one pointing down. It wasn't the easiest process to follow, so it might be improved a little for God of War Ragnarok, but it should still follow as a natural progression.
The trailers seem to imply that we'll have Brok and Sindri back on our side in the battle against Thor and the rest of Asgard's might, so you should be able to craft new armor with them in the sequel. However, there will be another dwarf, Durrin, in the mix as well, so he might be another option in addition to the Huldra Brothers.
The subtlety of GOW is that you can decide what elements to focus on in terms of Kratos' level with 6 options to choose from – Strength, Runic Attack power, Defense, Vitality, Luck, and Cooldown time for Runic and Talisman moves.
In addition to finding/crafting and equipping new armor, you can also upgrade it to boost your stats and this is done with the dwarfs once again.
Most armor will come with a socket to attach enchantments, which you find in the open or buy from the dwarfs. If they don't, try looking at the upgrade options to see if this will give you a socket. Enchantments level up your stats in the same way as armor, so you just need to check them out before you equip them to decide if they match your play style.
You can follow us on Twitter to see more on the latest video games releases, and you can see more on Ragnarok with the official Santa Monica Studios Twitter page at https://twitter.com/SonySantaMonica.
Additional options to level up
In addition to the main way to level up discussed above, there should be other things that you can do to make yourself more powerful in God of War Ragnarok. The first of these might be a similar weapon level system to the 2018 game where you take Frozen Flame to the upgrade station and get either Brok or Sindri to increase the level of the Leviathan Axe.
This in turn will give you a increased strength, which contributes to your main level as one of the six options to focus on. Strength is essentially Kratos ability to deliver damage, so the higher that this is the quicker you'll be able to finish off enemies with combos.
In the 2018 game, there were also special items like Mark of the Dwarfs and Yggdrasil's Dew of Cooldown to take into account. The first give you a permanent increase to Runic by 4 and the latter does the same for Cooldown, adding to your level overall. Again, these can be found out in the 9 realms of God of War Ragnarok as you explore, so keep an eye out for those chests and puzzles.
Don't forget to check out our computer games section to keep tabs on the game, or visit the PlayStation website at https://www.playstation.com/en-gb/games/god-of-war-ragnarok/ for more details on Ragnarok.
More God of War Ragnarok features: