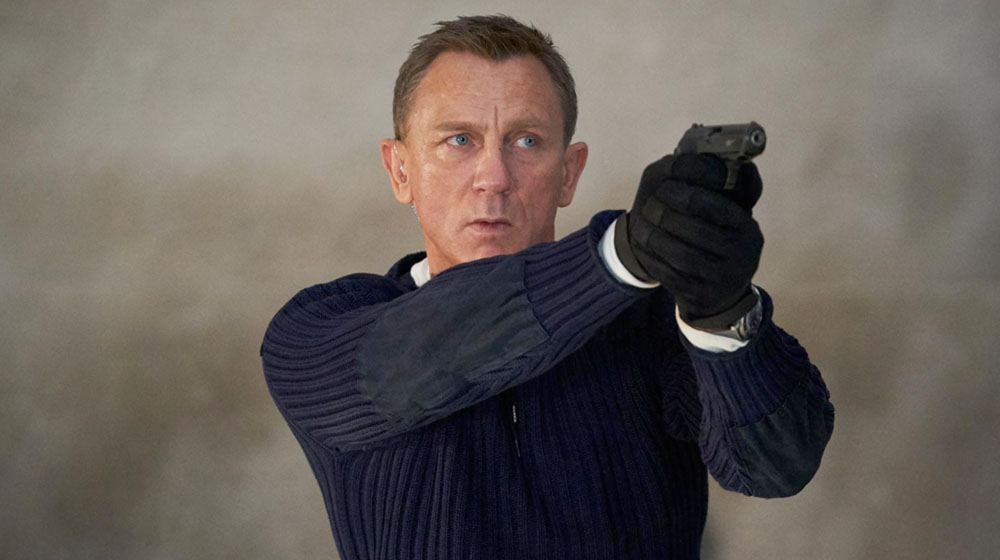 After a long delay, Daniel Craig returned as James Bond in 2021 with the arrival of No Time To Die on the big screen, so here's everything you need to know about the film including the UK release date, age rating and parents guide. It was culmination of the overall story arc, so you can also find out more about the plot, along with who plays who in the cast and the film's runtime.
Bond 25 is Daniel Craig's final appearance as the Licensed to Kill big screen thriller, so there was even more attention on the film than before. There's never usually an end to a James Bond character, but then he has a very dangerous villain to face for his swan song, in Rami Malek's Lyutsifer Safin.
Advertisement The story picks up with James and Madeleine soon after the events of
Specre
, which leads to him leaving active service. He spends a lot of time chilling in bars in Jamaica, sipping martinis by the gallon, but he gets roped back into service by Felix Leiter. The job is to find a missing scientist, but it leads him to the door of a terrorist super villain – Safin – who has an elaborate plot for revenge in his scrapbook of world domination.
Cast
In addition to Daniel Craig in the lead role as James Bond for one last turn of the DB5 steering wheel, the cast for No Time To Die introduces Rami Malek to the franchise as the villain, Lyutsifer Safin. It also features debuts for Lashana Lynch as fellow 00 Nomi, as well as Anna de Armas as CIA agent Paloma, who starred alongside Craig in Knives Out.
Advertisement The cast will see Ben Wishaw, Lea Seydoux, Naomi Harris (
Venom 2
), Jeffrey Wright, Christoph Waltz and Ralph Fiennes back as Q, Madeleine Swann, Eve Moneypenny, Felix Leiter, Ernst Stavro Blofeld and M. Billy Magnussen plays Leiter's CIA partner Logan Ash and David Dencik plays the scientist Valdo Obruchev.
No Time To Die UK release date
As with all films out in and around the COVID-19 pandemic, the No Time To Die UK release date has been put back a number of times. It came out on Thursday the 30th September 2021, and it's bound to be one of the biggest films of the Autumn, if not the entire year. If you were looking to go early on the film, it was available to watch in the small hours of the 30th if you didn't mind a midnight film viewing.
Advertisement It didn't have too much competition around its release weekend with just the remaining impact of Shang Chi and the Legend of the Ten Rings and The Many Saints of Newark to contend with from earlier in the month before Venom 2: Let There Be Carnage arrives mid way through October.
Bond 25 was initially due to release in April 2020, so it's well over a year late. Cinemas have been open between the two dates, but the production clearly wanted to wait until the situation was more under control to give the final Daniel Craig Bond film the attention it deserves. The US will have an even longer wait for the film to drop on the 8th October 2021.
The DVD, Blu-ray and digital release date has now been confirmed for the 20th December 2022, so it will be a contender for Christmas presents if you can string everything together with tinsel in time. It's an earlier home entertainment release than expected, but it definitely makes sense for the film and its fans.
You can follow us on Twitter to see more news and updates on upcoming films, and you can see more on the film in the run up to the release with the official 007 Twitter page at https://twitter.com/007.
Age rating and parents guide
The No Time To Die UK age rating has been confirmed to be 12A by the British Board of Film Classification (BBFC), but there was a lot to go on before this with the previous movies. Apart from Casino Royale, which picked up a 15, every other new Bond film from Quantum of Solace to Spectre has been given a certification of 12 and there was little in the latest trailer for the 2021 film to suggest that it needed to be any different.
As such, our parents guide notes focus on the violence and threat elements. Neither are too dark, despite the potential of Rami Malek's malevolence, which is at it's height behind the slightly scary white mask. There's always an element of romance in any James Bond film, but things have been fairly mild in recent years. Definitely expect at least a little in the mix, but there's nothing all that shocking and it's a similar case for occasional language.
Advertisement We'll update you with more details on the film as they get confirmed. You can also check out our
movie news
section to keep tabs on the latest upcoming films, or visit the Bond movie website at
https://www.007.com/
.
Runtime
The runtime for No Time To Die has been confirmed to be 2 hours 23 minutes, so you're going to need to buck in for the long haul on this one. It's a little longer than Spectre, so clearly there's going to be a lot to resolve along the way.
More No Time To Die features: