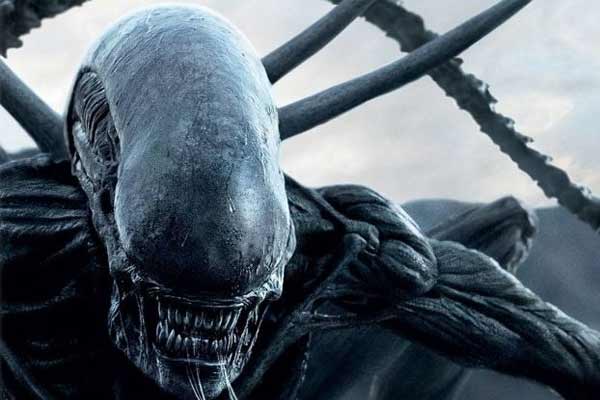 20th Century Fox has just confirmed the official UK release date for the Alien: Covenant DVD, ending a month or so of speculation about when the return to the Alien franchise would be landing for home entertainment. The film will be arriving first to buy on digital download in standard definition and HD with a release date of the 4th September 2017 before going on to come out on DVD, Blu-ray, 4K Ultra HD and digital rental rental on the 18th September 2017.
Following on from the impressive release of the film at UK, US and worldwide box offices, we're expecting it to be one the big I home entertainment releases of the year. It also picked up a lot of critical praise with strong reviews cross the board, including our own (see ), so if you haven't already seen the film then it's definitely one to check out when it lands on DVD, Blu-ray and digital September, especially if you like sci-fi horror.
In addition to the main home entertainment release formats, Alien: Covenant will also be available in Limited Edition 4K Ultra HD & Blu-ray Steelbook exclusively from HMV. You'll also be able to pick it up as part of a 6-disc box-set on either DVD or Blu-ray.
The story picked things up in the aftermath of Prometheus, following colony ship The Covenant as it is headed out into deep space in search of a new planet for its huge body of colonists. When a signal takes them off course they think they've found a closer, potentially better planet to inhabit, but as you would expect with an Alien film, things did not go according to plan.
Alien: Covenant sees Michael Fassbender returning to the franchise with an excellent performance and commanding presence that helps to make the film such a success. The ensemble cast also includes Billy Crudup (Jackie), Katherine Waterston (Fantastic Beasts And Where To Find Them 2), Demián Bichir (The Hateful Eight) and Danny McBride (Eastbound And Down) with each of them contributing well to the impact of the film.
Ridley Scott is back in the director's chair and it's undoubtedly his biggest home entertainment release since The Martian in 2015. It even managed to retrospectively deliver credibility to Prometheus, which didn't get the kind of reverential reception that his original Alien movies did. Fortunately for fans of the series, he's back to impressive form in the latest sci-fi thriller.
Special features
The Blu-ray special features add up to a hefty 90-minutes of extra content, so if you're a big fan of the series then this will probably be the format to go for. Although, this will also be covered by the 4K Ultra HD editions if you're looking for the highest definition available.
Blu-ray release special:
Deleted and Extended Scenes
USCSS Covenant – Meet Walter, Phobos, and The Last Supper
SECTOR 87 – PLANET 4
Master Class: Ridley Scott
Commentary by Ridley Scott
Production Gallery
Theatrical Trailer 1
Theatrical Trailer 2
The DVD contains just three bonus features, but they're the all important directorial commentary and deleted scenes.
DVD release special features:
Deleted and Extended Scenes
USCSS Covenant – Phobos
Commentary by Ridley Scott
Share the Alien: Covenant UK DVD, blu-ray and digital release date:
Alien: Covenant trailer: