Harry Styles will be going back to the 1950s in Don't Worry Darling later this summer, so here's everything that you need to know about the film including the UK release date and age rating latest. You can also find out more about the cast and story for the psychological thriller along with news about about the certificate.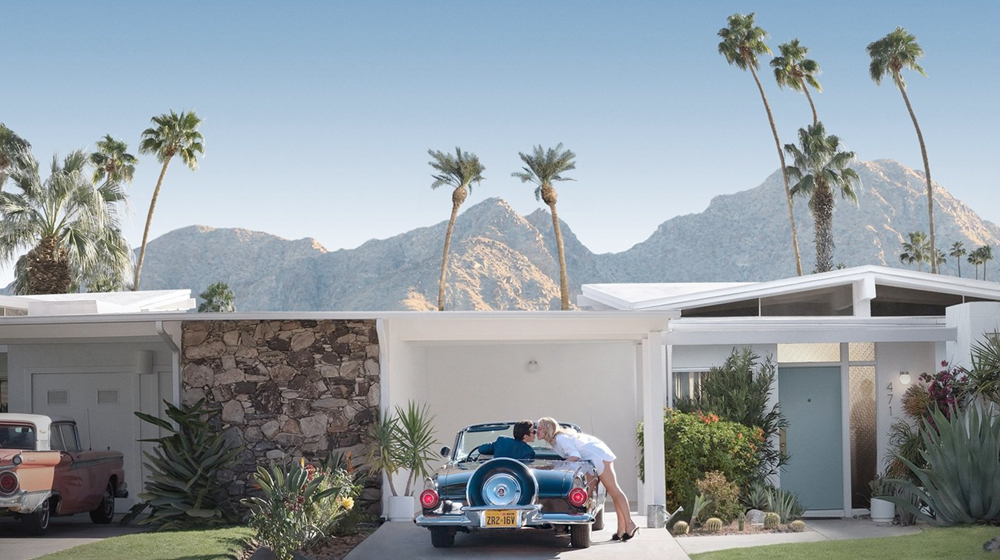 It's a big step to make going from pop star to credible actor, but it look like Styles is putting everything into it. Don't Worry Darling is his second big film out this year alongside his starring role in the Amazon Studios adaptation of My Policeman. It's a big step up from his part in Dunkirk in 2017 and his credits reveal at the end of Eternals.
Story
Advertisement The plot for the film centres on married couple, Jack and Alice, who have moved to an utopian community during the 50s in what looks like California. The experimental setup is paid for by the company that Jack works at, but when Alice starts to dig into the details of their suburban bliss, she finds that there's more to it all than she had first though.
Cast
In addition to Harry Styles (Eternals) playing Jack, the Don't Worry Darling cast is also led by Florence Pugh (Black Widow, Hawkeye) as his wife Alice. Chris Pine (Wonder Woman 1984) stars as Jack's boss and head of the company, Frank, and Gemma Chan (Eternals) plays the boss' girlfriend Shelley
Advertisement Director, Olivia Wilde also stars in the cast alongside KiKi Lane, Nick Kroll (
Sing 2
), Sidney Chandler, Kate Berlant, Asif Ali, Douglas Smith, Timothy Simons, and Ari'el Stachel.
Don't Worry Darling UK release date
The Don't Worry Darling UK release date is currently scheduled for Friday the 23rd September 2022 and it's the same in North America as things stand. We've had a few years of dates moving around massively, so its possible that there might be a change here, but the production has gone big on confirming this one.
It's the only big name film due to come out that weekend, so it's pretty well placed to pick up the number one spot in the UK, especially with the Harry Styles factor behind it. The George Clooney and Julia Roberts rom-com Ticket To Paradise has a release date on the 16th September and then the Leslie Manville period comedy drama Mrs. Harris Goes To Paris is out on the 30th.
Advertisement Following its cinema run, Don't Worry Darling should go on to release on DVD, Blu-ray and digital in time for Christmas 2022. The timings are a little tight, but it would be ridiculous to miss the biggest gift purchasing period of the year just for the sake of a week or so.
Don't forget to follow us on Twitter for more news and updates on upcoming film releases. You can also visit the official Warner Bros. Twitter page at twitter.com/WarnerBros for more on the sequel in the run up to the release.
Age rating
The Don't Worry Darling UK age rating won't be officially confirmed by the British Board of Film Classification (BBFC) until we get much closer to the release date. However, as it's a psychological thriller you've got to imagine that it's more likely to be given a 12 certificate in the very least.
There isn't much in the trailer to imply that there's going to be a lot of bloodshed, but there is a shot of a woman's legs as a body is being dragged away. There's a spilled mug close by so this could be less sinister than it first appears.
There's also a sex scene in the trailer, and while there's no nudity it could push the certification up beyond a 12. With this and the peril element, there's enough to suggest at least a possibility of it coming out with a 15 age rating, which gives us our ball park.
We'll update you with more details on the film as they get confirmed. To keep tabs on the latest upcoming films you can also check out our movie news section. You can also visit the Warner Bros. website at www.warnerbros.co.uk/movies/.
Don't Worry Darling runtime
As with the age rating, the Don't Worry Darling runtime will only be confirmed in the build up to the release date. Psychological thrillers are usually around the 2 hour mark, but we'll confirm things once they're announced.