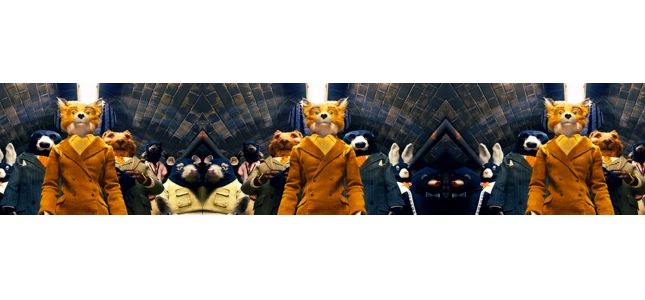 He's fabulous, he's fantastical, he's furry, he's the Fantastic Mr Fox. Roald Dahl's children's classic Fantastic Mr Fox was made into a stunning stop-motion animation movie last year and I managed to miss it at the cinema, so I'm all tingling (Not really. OK maybe a little bit) at the news that it's out on DVD and Blu-ray for all of our viewing pleasure on the 1st March 2010.
With George Clooney as the foxy man and Meryl Streep playing his old lady Felicity, the film's got class written all over it. It also has Golden Globe and Oscars nominations under its fur lined turkey drumsticks.
Directed by Wes Anderson the plot follows the Fox's as they battle it out with the egregious farmers Walter Boggis, Nathan Bunce, and Franklin Bean, all played by the acting might of Michael Gambon, in an attempt to safeguard their new way of life. They also have their old friend badger (Bill Murrey) on hand for advice, and must contend with the likes of Bean's bodyguard Rat (Willem Dafoe) along the way.
While the storyline is a slight departure from Dahl's original, it looks and sounds like it has retained all of the charm, charisma and whit of the Fantastic Mr. Fox. So long as he doesn't get hold of any shaman juice, it should be a happy ending.
Share the details for the Fantastic Mr. Fox DVD and Blu-ray release