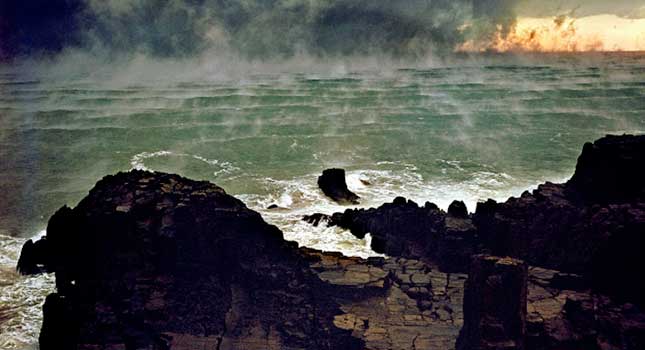 Indie-folk wanderers, Fleet Foxes, has announced new album Crack-Up after an incredibly lengthy lay away of six years since the last record release. The band came out strong with its eponymous debut in 2008, but the gaps between albums has been growing ever since, so the question is whether or not the long wait has been worth it for the new material.
Fleet Foxes didn't go on to be followed up until 2011 with the Seattle-based white winter slingers' second studio record, Helplessness Blues, which picked up the #2 spot in the UK charts. Since then, though, there's been nothing as they went on a lengthy hiatus while front-man, Robin Pecknold, studied for his undergraduate degree. As a result, Crack-Up is only the band's third album, despite being on the music scene for around eleven years now.
Release date
With a degree in the bag, and music in their hearts once again, the five members of Fleet Foxes are on the cusp of their big return. Crack-Up has been confirmed for a UK release date of the 16th June 2017 and it'll be available on CD, vinyl and digital download. It's being released by the Nonesuch record label, which has also got a limited edition LP, MP3 and print bundle available to ore-order on its store.
Crack-Up track list:
I Am All That I Need / Arroyo Seco / Thumbprint Scar – 6:25
Cassius – 4:50
Naiads, Cassadies – 3:11
Kept Woman – 3:55
Third of May / Ōdaigahara – 8:48
If You Need To, Keep Time on Me – 3:31
Mearcstapa – 4:10
On Another Ocean (January / June) – 4:23
Fool's Errand – 4:48
I Should See Memphis – 4:44
Crack-Up – 6:24
Singles
There's only one single out from the album as of yet and you can take a listen to the behemoth Third of May / Ōdaigahara, which clocks in at a significant 8:48, in the music video below. As you'd expect, it's a lush, reverb-laced indie-folk track that feels like a direct continuation of past Fleet Foxes glory. If we didn't already know Fleet Foxes, we'd say it sounds a little like a mix of My Morning Jacket and Villagers, but then the reality is that it sounds exactly like Fleet Foxes in a solid resurgence.
It's not quite as rousing as White Winter Hymnal, but hopefully there's be something just as memorable in and among the rest of the album. It's a long and sprawling track with a number of different sections that string together a little like a folk opera with everything from more an building chorus to quieter interludes and an arpeggio instrumental closer.
Third of May / Ōdaigahara music video:
2017 UK live dates
In addition to the release of Crack-Up, the band are also going to be following the path, all swaddled in their coats on a number of live dates later this year. However, only one of these will be in the UK with a line-up slot at Latitude Festival on the 16th July 2017. If you don't mind travelling a little further, they're also going to be at
First impressions
We've always been pretty big proponents of Fleet Foxes and from the first few spins of opening single, it could be a very good return for them. It's a shame there aren't more UK tour dates on the horizon, but that shouldn't stop Crack-Up from being a big release later this year.
Share the album release details for Fleet Foxes' Crack-Up with: