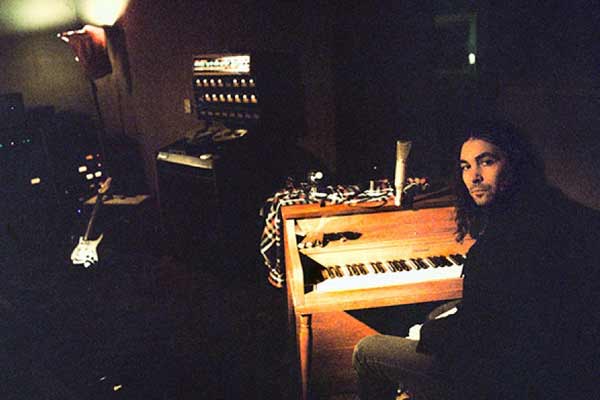 Ambient indie rock is about to get a little nudge in the right direction with A Deeper Understanding, The War On Drugs' new album, set for release next month. The band has been tracking along pretty consistently over the years and the new record is a pretty good sign that there is plenty to come from the Pennsylvanians.
To coincide with the album release, the band will be heading out on a huge US tour throughout September and October before making it over to Europe. The UK leg of the tour features five gigs in November, but with two of the gigs already sold out you might want to move fast if you want to grab tickets to see the new material live.
Release date
A Deeper Understanding will be coming out on 25 August 2017 and it'll be available on vinyl, CD and digital download. There will also be a limited edition deluxe bundle vinyl box set, which includes the record pressed on 2 12-inch green vinyl and a 7-inch green vinyl featuring the songs, Holding On and Nothing To Find, along with the standard 12-inch vinyl release, a custom-made case, a 16-page booklet and poster. The deluxe box set will only be available to pre-order from the official store.
Singles
The War On Drugs has released just one single from the album as of yet to give us all a snippet of what's to come from the rest of the songs. Holding On doesn't waste any time to layer in upbeat indie ambience with tremolo-warped guitar riffs, wild synths and Adam Grunduciel's easy vocals, which have taken on a slightly more hushed delivery. There's still the comparisons with Bob Dylan, but they're not quite as pronounced as they used to be. Take a listen for yourself in the music video below.
The War On Drugs, Holding On music video
Track list
1. Up All Night
2. Pain
3. Holding On
4. Strangest Thing
5. Knocked Down
6. Nothing To Find
7. Thinking of a Place
8. In Chains
9. Clean Living
10. You Don't Have To Go
UK tour dates:
9th Nov 2017 – Barrowlands, Glasgow
10th Nov 2017 – Barrowlands, Glasgow – SOLD OUT
12th Nov 2017 – O2 Apollo Manchester – SOLD OUT
13th Nov 2017 – O2 Apollo Manchester
14th Nov 2017 – Alexandra Palace, London
First impressions
There's always something great to find on an album by The War On Drugs and we're sure that A Deeper Understanding will be no different. The lead single, Holding On, puts down a solid marker for the record release and while we're not expecting the whole album to be quite so impressive, there are bound to be more than a few tracks that reach the same height.
The band's 2011 album, Slave Ambient, had a lot of positives, but it was slow to start and contained a few songs that could have been cut. However, The War On Drugs appears to have learnt to strip things back with just 10 songs on the tracklist for A Deeper Understanding, so maybe there's less on the album to hold it back.
Share details for The War On Drugs' A Deeper Understanding: