Episode 3 of Obi Wan Kenobi has just landed on Disney Plus and it introduces a new character to the cast called Tala, a rebel dressed as an Imperial Officer who helps Obi Wan and Leia. She has a big impact on the episode, heading back to help Obi Wan, who is busy trying to draw Darth Vader away, so you might be wondering who the actor is that plays the role.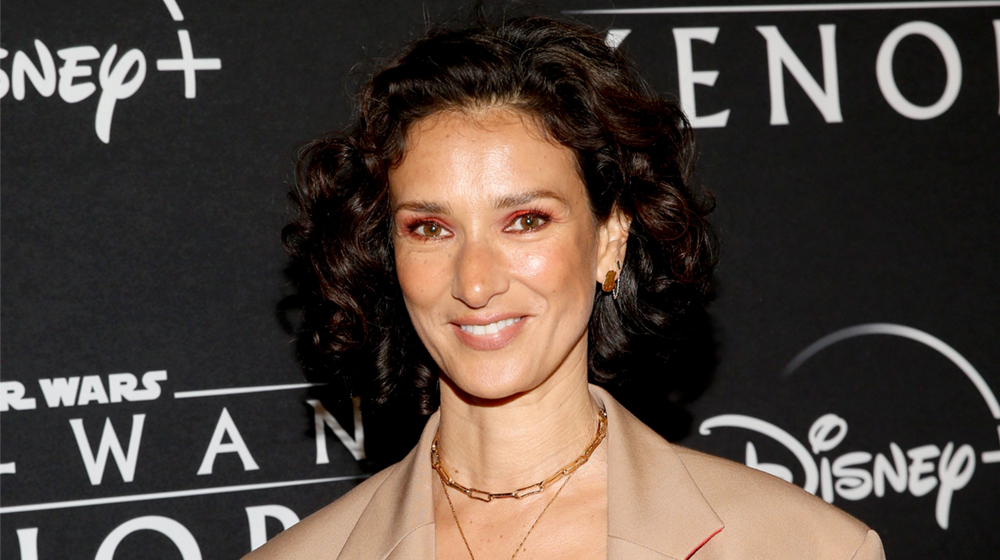 Part III kicks off with the pair landing on the mining planet of Mapuzo in the Mid Rim of the galaxy and heading to the coordinates given to them by Haja on Daiyu. There's no one there when they arrive at the meeting point, so they end up flagging down a lift to the nearest port. As it turns out its Tala that is meant to meat them.
Advertisement The lift draws attention to Obi Wan and Leia when the driver arrives at a checkpoint. After battling a number of Stormtroopers, they get cornered and it's at this point that the Imperial Officer reveals herself to be the contact that they had been looking for.
Who plays Tala?
The actress that plays Tala is none other than Indira Varma, who has more links to Stars Wars, Disney+ and Obi Wan Kenobi than you might realise. Her next big movie role will be alongside Tom Cruise in Mission Impossible 7 Dead Reckoning Part 1, but prior to this she has been more well know for her TV roles.
Advertisement The biggest of these is her part in Game of Thrones where she played Ellaria Sand from Season 4 in 2014 until Season 7 in 2016. Here she starred alongside Pedro Pascal, who played her lover Oberyn Martell, who is, of course, The Mandalorian that kick started the spin-off Star Wars sagas on Disney+.
Obi Wan Kenobi is set ten years after Star Wars Episode III: The Revenge of the Sith, whereas The Madalorian takes place five years after The Return of the Jedi, so there's clearly a hefty gap between the two in the timeline. However, depending on whether or not Tala manages to survive in the rest of the series, it might pave the way for her to start alongside Pedro Pascal in Season 3 of The Mandalorian.
Advertisement The Star Wars links continue with Indira Varma's role as Lady Allora Vycoren in The Legends of Vox Machina on Amazon Prime Video. The cast includes Stephen Root, who played Lortha Peel in The Book of Boba Fett, Marisha Ray who played a female Stormtrooper in Star Wars Battlefront and Matthew Mercer who played the voice of Luke Skywalker in Star Wars Battlefront II.
If you still can't picture the actor, but recognise the face, you might know her as Piety Breakspear in Carnival Row on Amazon prime Video. However, her funniest role is when she played the voice of British politician Priti Patel in Spitting Image, but it would be impossible to recognise her in the role.
Don't forget to follow us on Twitter to see more news and updates on upcoming TV, films, games and more, or to let us know what you think about the show. You can also see additional info on the series with the official Disney+ Twitter page at https://twitter.com/disneyplus.
How does Tala fit into the story of Obi Wan Kenobi?
After Tala saves Obi Wan and Leia from the Stormtroopers, she takes them to her hideout and prepares to secure a safe flight for them off Mapuzo and back to Alderan. However, just as they're about to head out, Darth Vader arrives on the planet, tipped off by the search drone that Obi Wan destroyed at the checkpoint.
He's also got Third Sister Reva with him, along with the remaining Inquisitors, who goes on to be instrumental in the direction Obi Wan Kenobi will take after Episode 3. In the meantime, Tala sets off with Leia to get her to safety, leaving the legendary Jedi to head out to face their might.
His plan is to draw them all away and it gives us our first taste of the epic battle between Darth Vader and Kenobi that the Disney+ show promises. Fortunately, Tala decides to head on back to help save her newfound Jedi pal giving Leia instructions to follow the tunnel and keep running until she reaches the port where a pilot will be waiting for her.
However, while this is happening, Reva has been investigating the rebel safe house, so while Tala is heading back to help Obi Wan, the Inquisitor is about to hatch her own plan. As the Lightsaber batter comes to its close, Vader gets the upper hand and it looks like the situation is going to get pretty dark for the Light side of the Force.
Advertisement Luckily, Tala shows up just as Vader is revisiting his agony on Mustafa on his former master, dragging him through fire in a Force clutch. She shoots at the Stormtrooper that is sent by Vader to retrieve the suffering Jedi.
Things still seemed tricky, but a well aimed shot ignites the fuel canisters, which buys NED-B enough time to get into the fray to save him. They meet back up with Tala, who has a plan to get them to Jabiim on a transport, thinking that Leia would be returned to Alderan with the pilot she was supposed to meet up with.
However, Reva cuts off Leia's escape and takes her into her dubious care to be used as a way to get to her target once again. Episode 4 of Obi Wan Kenobi should pick things up with the two threads and it seems clear that Indira Sharma's character is going to feature highly in the Disney+ Star Wars spin-off.
You can also check out our TV news section to see other big releases, or visit the Disney+ website to see more on the show at https://www.disneyplus.com/.