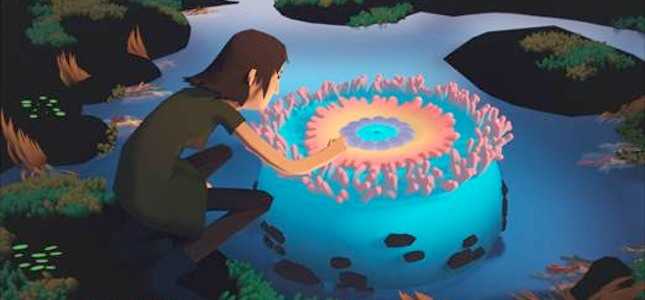 Some artists and bands do nothing but carve their own line in the musical sand and it's the tracks that comes out of this creativity that gives us something fresh and new on a regular basis and with Panda Bear's latest single, Boys Latin, we get just that. It's another experimental release from the founding member of Animal Collective and sets things up well for the potential of his fifth studio album, Panda Bear Meets The Grim Reaper.
The single is already available to download on iTunes and other online digital download shops if you want to get an early slice of the Death based pie before the album hits the shelves. However, you'll need to wait until the 12th January 2015 to get your hands on the full record, which will be released on CD, digital download, 2xLP formats, Limited Edition Deluxe 2xCD and 3xLP formats. The Limited Edition Deluxe 2xCD and 3xLP includes the 4-song Mr Noah EP, which is already available now digitally.
While the video (see below) isn't the only significant talking point about the Boys Latin single, it is a pretty big one as it looks like an amazing psychedelic animated dreamworld has been brought to life. It was directed by Isaiah Saxon and Sean Hellfritsch, and developed at their San Fransisco-based animation studio, Encyclopedia Pictura, where it took around 4 months to complete the cel shaded 3D animation music video.
It tells the story of a young women in a surreal sea-front tidal system who gets into a fantastical spin when she gets too close to a weird sea anemone. When she escapes and runs away, her entire body going through a series of freaky changes – all brilliantly choreographed to the music – she finds a guy who's managed to fall even deeper down the rabbit hole, who she rescue and the two run off with both of their bodies going wild. Their last encounter is to find a child completely immersed inside an anemone and when they rescue him they end up strolling off into the surreal dreamworld have become an odd kind of new family, which we love.
It makes for a stunningly visual allegory for the modern day family as a super-connected youth get older and start to settle down with much more of an open mind than ever before. The animation style is very cool and looks a little bit like a cross between The Legend Of Zelda: The Wind Waker and the music video for Daft Punk's Digital Love, both of which are big favourites of ours, so the Boys Latin video gets a lot of approval from us.
The song itself is just as impressive, sounding as much like the work of the Animal Collective prodigal son that it is. As you'd expect, it's an electric-synth-fuelled track with new-wave psychedelia skimming all the was through it, making it addictive to listen to as you immerse into the cleverly crafted repetition.
It's got a slow build, but when the unintelligible chorus kicks in it's a big soaring beast that circles around itself with lofty rhythm cycles. It leads in to the verse, if you can call it that, which is just as free-roaming as the chorus, but with a little less driven notation, making for a great interlude for the return to the highs once again.
For anyone keen to see it performed live, along with the rest of Panda Bear's new material and snippets from his now extensive back catalogue, you'll be pleased to know that he'll be toughing down for a single UK gig in 2015 as a part of his European tour. It'll see him taking to the stage at the Brixton Electric in London on the 4th March 2014, but if you can go further afield you can check out all of the European tour dates below.
Panda Bear, Boys Latin single review: 4.5/5
Share our Panda Bear, Boys Latin review with:
Panda Bear Boys Latin music video:
Panda Bear European Tour Dates:
Wednesday 4th March 2015 – London, UK – Brixton Electric
Thursday 5th March 2015 – Brussels, Belgium – Orangerie
Friday 6th March 2015 – Paris , France – Gaité Lyrique
Sunday 8th March 2015 – Zeewolde, Netherlands – Where The Wild Things Are Festival
Tuesday 10th March 2015 – Berlin, Germany – Certain People @ Berghain
Wednesday 11th March 2015 – Lisbon, Portugal – Teatro Maria Matos
Thursday 12th March 2015 – Braga, Portugal – GNRation