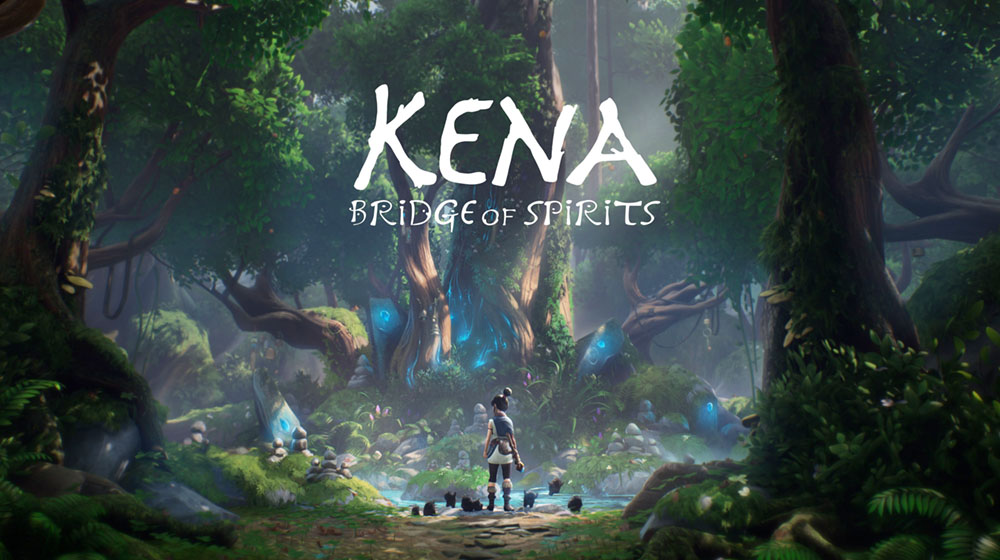 If you've seen any of the trailers or gameplay action, but noticed the price you might be wondering why Kena: Bridge of Spirits is so cheap. The good news, though, is that the answer to that question doesn't take anything significant away from the potential for the game.
If anything, the cheap price tag means that you get to play the stunning looking third person adventure without having to pay as much as you would do for the likes of Ratchet & Clank: Rift Apart. The two are very different in terms of the actual gameplay, but from a graphics point of view they're both among the most impressive looking titles due out in 2021.
Advertisement The price difference, however, is pretty big with Kena costing just $39.99 (£32.99 in the UK) compared to $69.99 (£69.99) on the PlayStation store. Obviously, there's got to be a good reason, or reasons for this, so we're going to attempt to unpick this for you to help you reach your own conclusions about the prospect of the upcoming release.
Why the cheaper price than triple A games?
The most obvious reason for why Kena: Bridge of Spirits is so cheap is that it is the very first game released by developers Ember Lab. This means that the team doesn't have as much history or previous games to add weight behind they're title. However, their efforts were enough to secure a spot on Sony's PS5 The Future of Gaming event and you can see why pretty easily in the gameplay video further down the page.
Advertisement Ember Lab aren't entirely newbs in the gaming world, though, as their previous work includes a short fan film exploring the origins of the Skull Kid of The Legend of Zelda fame. It was called Majora's Mask: Terrible Fate if you want to check it out for yourself and it has already racked up a whopping 11 million views on YouTube alone. The Zelda inspiration can be seen in the gameplay for Kena: Bridge of Sprits, but with the little Rot companions and the bow you can also see Pikmin-style and God Of War-like puzzle solving.
In addition to it being a new game, it will also release without any multiplayer game modes, which is an important part of any triple A game. Admittedly, that wasn't the case for Ratchet & Clank: Rift Apart, sadly, or God of War, or Pikmin, but you could see it as one of the reasons why the dev team decided on the cheap price tag. If we had to call it, we'd say that the fact that it's their first game release is a bigger reason, but we thought we'd include this as possible rationale.
Advertisement Finally, there is the speculation that Kena: Bridge of Spirits might be a little shorter than the likes of Ratchet & Clank: Rift Apart, and it will undoubtedly be smaller than God of War. However, we're not expecting it to be tiny and a game doesn't necessarily need to be long for it to be worth getting.
Pikmin 3: Deluxe is a great example of this with it's short initial play through, but normal Nintendo Switch price tag. It's such an enjoyable game in itself that it more than compensates for the length just for the fun gameplay and unique boss fights. Having seen Kena in action, that should be the case here, but we'll have to wait to get to play the game for ourselves to confirm this. The point is that just because a game is relatively inexpensive it doesn't mean that it's not going to be epic.
What other cheap games are out this year?
There are a few other big games out in 2021 that are relatively inexpensive compared to the heftier triple A launches. Perhaps the biggest examples are the rest of the games out in September with both Life Is Strange: True Colors and Sonic Colors: Deluxe being cheaper than the average bear.
With the price of games creeping ever upwards in recent years, it's good to see some releases that won't break the bank.
You can follow us on Twitter to see more on the latest video games releases, and you can see more on Kena: Bridge of Spirits with the official Ember Lab Twitter page at https://twitter.com/emberlab.
Kena: Bridge of Spirits gameplay examples
If you're still on the fence about the game, you might want to check out all of the different elements of the gameplay included in the compilation video below. It features the lush graphics, rich characters, quirky Rot companion mechanics, puzzle solving and traversal, as well as a couple of the boss characters to see how it's all shaping up.
Kena: Bridge of Spirits is one of our most anticipated games of 2021 and we can't wait to see how it is all comes together.
Don't forget to check out our computer games section to keep tabs on the game, or visit Ember Lab website at https://www.emberlab.com/.