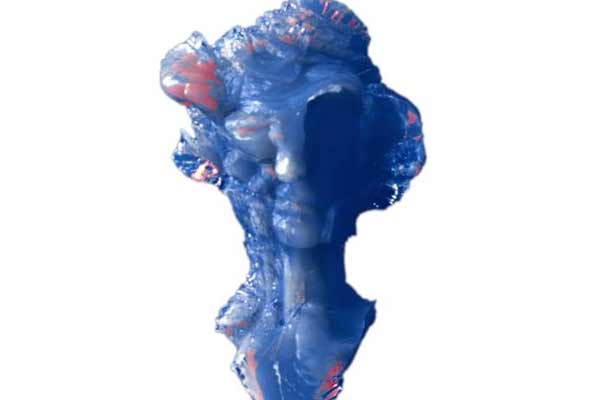 Putting five studio albums on the board is pretty impressive all by itself but when you look back on everything that The Horrors has put out it make the upcoming release of V all the more impressive. If anything the band has been going from strength to strength over the years and the new album follows up on two excellent records in Skying in 2011 and Luminous in 2013.
The name may not be the the most creative effort that the Southend-on-Sea band has ever put together, but it sort of taps into a tradition of naming big albums based on the order of their release. The good news though is that from the first few run-throughs of the two new singles that have been released from V, there is a lot more going for the album than the name.
Release dates
V has been confirmed for a release date of the 22nd September 2017 and it will be available on CD, double vinyl LP and digital download. If you pre-order from The Horrors official store the CD comes with a signed insert, the vinyl comes with a signed print and there are a number of bundles to choose from including tote bags and scarves.
Songs
Two singles have been released from V as of yet and they're both pretty impressive in their own right for different reasons. Machine is as dark as you would expect from the name with an industrial feel and electronic drive with a combination of deep synth and overdriven guitar.
Machine music video:
Something To Remember Me By is more eighties synth art-pop that's about as upbeat as you get for The Horrors. The vocals are fairly low during the verse to act as a counterpoint, but they step up for the chorus, which should get a lot of radio plays over the coming months.
Something To Remember Me By audio video:
Track list:
1. Hologram
2. Press Enter To Exit
3. Machine
4. Ghost
5. Point Of No Reply
6. Weighed Down
7. Gathering
8. World Below
9. It's A Good Life
10. Something To Remember Me By
2017 tour dates
To support the release of V, The Horrors will be heading out on an eleven date UK tour in October 2017, which will be followed by a lengthy European tour that will see the band through to the end of the year. All of the UK tour dates are below:
Saturday 30th September – Victoria Warehouse, Manchester
Monday 16th October – Mandela Hall, Belfast
Thursday 19th October – QMU, Glasgow
Friday 20th October – Newcastle University, Newcastle
Saturday 21st October – Leeds University, Leeds
Sunday 22nd October – Academy 1, Liverpool
Tuesday 24th October – Birmingham Institute, Birmingham
Wednesday 25th October – Bierkeller, Bristol
Thursday 26th October – Cambridge Junction, Cambridge
Saturday 28th October – Acca, Brighton
Sunday 29th October – Koko, London
First impressions
With two weighty songs out already and the quality of previous albums Skying and Luminous, we're expecting V to be another riptide of a record from The Horrors. There's dark and light in equal measure on Machine and Something To Remember Me By, which is difficult to get right.
If the last four albums are anything to go by, V should be a carefully crafted unit more than it is a collection of songs, but as ever the two singles work very well on their own. We're loving the freaky videos to the singles above, which have got old-school MTV play loop written all over them, so all things are looking positive for the upcoming release.
Share the release details, songs and UK tour dates for The Horrors' new album, V