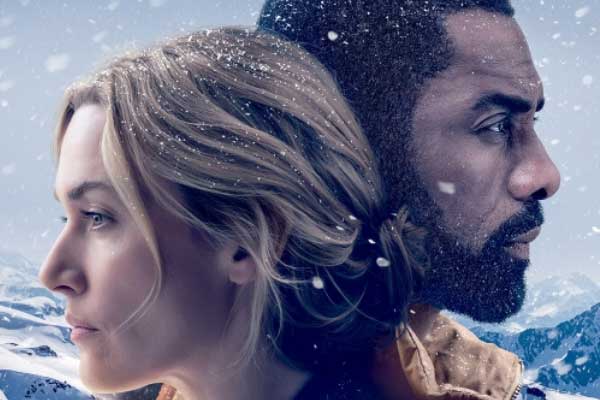 With relatively low expectations for romantic survival drama The Mountain Between Us, it landed with a decent enough concept and a little tension along the way. However, it plays out with a little too much drag and the will-the-won't-they side of the story grates a little, especially as it doesn't feature in the trailer at all, so you could be fooled into thinking it's just all about two strangers trying to stay alive together, which would have been a much better film.
Idris Elba (Thor: Ragnarok) stars alongside Kate Winslet (Wonder Wheel) as the two central characters; brain surgeon Dr. Ben Bass and photojournalist Alex Martin. They work well enough together on the big screen, without necessarily lighting things up with scintillating chemistry. The dialogue can sometimes go astray and the delivery dips every now and again, but in general they're decent enough to carry off the situation the stranded duo find themselves in.
Review video:
They're undone by the lack of quality in the special effects that setup their fall from the skies with the scenes in the plane as it comes down looking too much like a studio effort. Equally, the cougar attack and canine survival is all a bit too questionable to keep you buckled in to the beginning of the film, which has an enduring impact on your perceptions.
Things start to get really clunky when feelings start to come into the equation, despite the fact that Alex was on her way to her wedding day before their plane crashed in the mountains. By this stage they've been out in the freezing cold wilds for a good while without a hint of a shower, and Alex has still got a badly busted leg and some post-hyperthermia issues, so it seems pretty outlandish for them to be in the mood for romance.
If that isn't enough to bring down our review score, there are also a number of times when it just kind of looks like they're missing obvious survival opportunities, or embracing danger. It seems a bit too choreographed to keep you entirely engaged, despite it being designed to heighten the tension. Instead, it breaks up the glow of the film with frustration.
All-in-all, The Mountain Between Us is an OK survival drama that gets pulled down by cumbersome romance, a long drag and poor effects that verge on being laughable at times. The cinematography is fairly hum-drum too, so you're left with just a few snow scene vistas to warm the cockles of your film fan heart.
Hany Abu-Assad obviously has the story of the book to follow, along with a limited budget, so it's hard to leave all of the fault with him, but in general this could have been a much better film. Both Kate Winslet and Idris Elba have got bigger films out this year with Thor: Ragnarok and Wonder Wheel respectively, so the middle-of-the-road reviews for The Mountain Between Us shouldn't be a complete downer for them. They're probably the best part of it all and it's a shame they weren't given more to work with.
The Mountain Between Us (2017) review: 3/5
Share our review of The Mountain Between Us