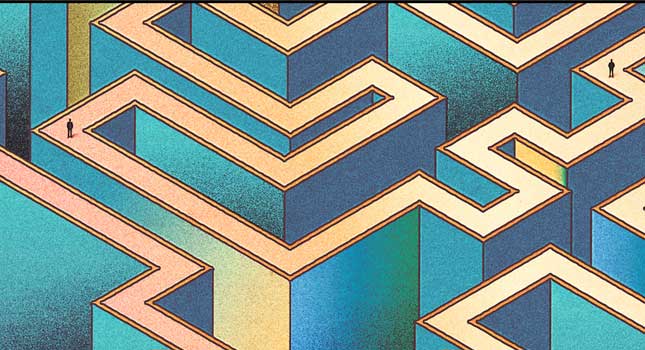 It's been a while since White Lies last surfaced through the smoke machine wisps of the indie disco with new material, and even longer since the band's short-lived prominence with the release of To Lose My Life back in 2009. Landing that second, big-hitting album hasn't quite happened as of yet, but with new record, Friends, they'll be back with another attempt of follow-on glory.
Having had five consecutive top five albums isn't shabby, by any stretch of the imagination, but nothing that has followed has quite captured souls as well as the debut did. Hopefully, Friends will do just that and with a series of UK tour dates planned for winter 2016, there's plenty of scope for you to see them in action for yourself.
Release
The album will be getting a release on the 7th October 2016, arriving on CD, vinyl LP and digital download. The vinyl also comes with a digital download code that you'll be able download on the day of the record's release, and both the CD and vinyl are available to pre-order from the White Lies website with a limited number of signed copies. There's also a limited edition signed picture disc heavyweight LP available, and to complete the options there's even am exclusive multi-tape album set.
Singles
Ahead of the release of Friends, the band has put out just the one single, to-date, but with a few months to go before the album release date, there should be at least one more still to come. However, if Take It Out On Me is anything to go by, we may well be getting something that's got the potential to put White Lies back at the top of the album charts.
It's an 80s synth rock track with the band's trademark shadow cast across it and while it's not as sprawling or complex a construction as Death, it is a return to form. The combination of over-driven guitar with the Korg-powered melodies makes for a great interchange, and it features the usual variation of pace, power and intensity that White Lies are known for.
Take It Our On Me music video:
Friends track list:
1. Take It Out On Me
2. Morning In LA
3. Hold Back Your Love
4. Don't Want To Feel It All
5. Is My Love Enough?
6. Summer Didn't Change A Thing
7. Swing
8. Come On
9. Right Place
10. Don't Fall
UK tour dates
To accompany the release of Friends, White Lies will be heading out on a packed European tour, which features the eight UK gigs below if you want to catch any of the new material live:
Tuesday 22nd November 2016 – O2 Shepherd's Bush Empire, London
Thursday 24th November 2016 – Rock City, Nottingham
Friday 25th November 2016 – Albert Hall, Manchester
Saturday 26th November 2016 – Arts Club, Liverpool
Sunday 27th November 2016 – O2 ABC, Glasgow
Tuesday 29th November 2016 – 02 Institute, Birmingham
Wednesday 30th November 2016 – Stylus, Leeds
Thursday 1st December 2016 – O2 Academy, Bristol
First impressions
Based on the quality of Take It Out On Me, we've got the Nik Kershaw's for the prospect of Friends. White Lies do darkly uplifting almost as well as Joy Division and it would appear as though Harry McVeigh, Charles Cave and Jack Lawrence-Brown will be transmitting some dead soul, shadow play atmosphere with the new material, which is always a good thing in our books.
Share the details for White Lies' Friends album release and 2016 UK tour dates with: