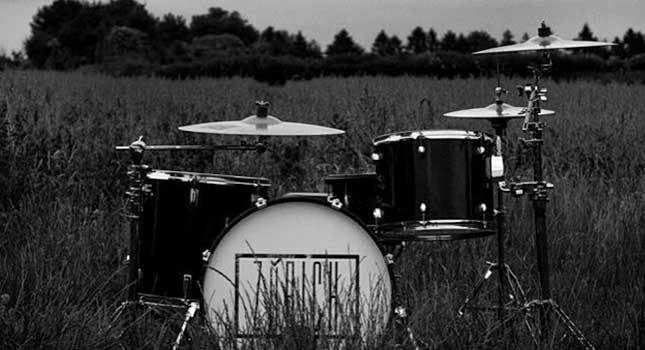 New English rockers and Oxford setters, Zurich, are about to make a move on post-punk rock and 80s electronica with the upcoming release of their debut EP, Small Wars, which will be available from the 21st September 2015. To kick start the party they've already released Alone the lead single from the EP, and in the run up to the full release it will be available to download for free from the band's website and bandcamp stream, which we've added below.
The full tracklist for the mini-record hasn't been announced as of yet, so we're none too sure how many tracks will be included on Small Wars in addition to Alone. The relative newcomers have battled it out through small gigs over the last four years or so and the release of the EP marks a big step up for the band, having only released their demo track, While You Sleep, this year before Alone. We're expecting a fully recorded version of the demo to be one of the songs included on the EP, but other than that it's all to play for, unless they include some of their very early material, which you can listen to on their Sound Cloud site.
The single itself is a dark indie rock track with light shades of Winter Sleep, Editors, Interpol, White Lies and Bloc Party, stringing together intricate electric guitar riff transitions over an electronic backdrop. There's an eighties tinge to the vocals, especially in the chorus, with the rest of the track sounding much more early naughties in style. The building intro sets things up well and Zurich set up layers of chanting drone harmony vocals, ringing melodies and synth rhythm.
You can listen to the first track from the Small Wars EP in the Band Camp stream below, which also includes the free download link. Let us know what you think of the song, along with your review out of five stars in the comments block below.
Zurich consists of Adrian Banks (Bass & Vocals), Chris Gillett (Guitar & Vocals) and Leigh Taylor (Drums & Samples) and they've been working together since their very first recordings, Turbulence and New York Smile in 2011. They've progressed well since those early days and Alone sounds like their best work to-date. They also do a pretty mean version of New Order's Blue Monday.
To celebrate the release Small Wars, Zurich will be heading out on a series of UK tour dates throughout September and October 2015. It's set to begin in Banbury at the AKA on Friday the 18th September 2015 before taking in Oxford, Leeds, Edinburgh, London and Newcastle, and finishing up at South Sea in Sheffield on Saturday the 17th October. You can see al of the tour dates and venues at the bottom of the page.
Zurich, Alone music stream and free download link:
Share the Zurich Small Wars EP details and Alone free download track with:
2015 UK tour dates:
Fri 18th Sept – AKA, Banbury
Sat 19th September – Bullingdon, Oxford
Sat 26th September – The Rafters, Maidstone
Sun 27th September – Homegrown Ox & Bucks Festival
Tue 29th September – Wild Boar, Warwick
Fri 2nd October – Verve Bar, Leeds
Mon 5th October – Bannermans, Edinburgh
Wed 7th Oct – Lancaster University
Thu 8th October – Dublin Castle, Camden, London
Sat 10th October – Dog & Parrot, Newcastle
Wed 14th October – White Bear, Barnsley
Sat 17th October – South Sea, Sheffield