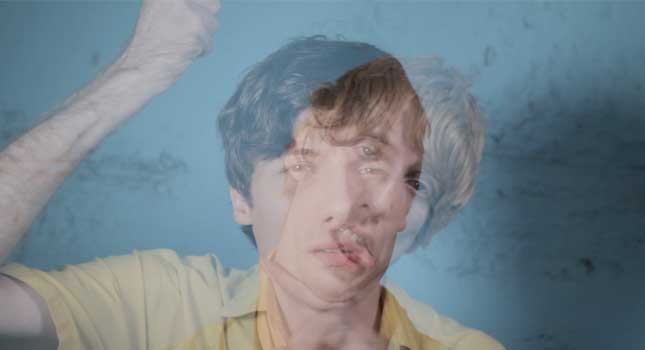 Continuing their charge in search of the various musical prizes that they're so keen on tracking down, Deerhunter returned this year with yet another solid album in Fading Frontier and the latest single, Breaker, is a mesmerising psychedelic, dream pop, alt rock crowd pleaser that's hard to fault. Relaxed at a mid tempo splash it's like the musical equivalent of a happy afternoon spent on a lilo floating in a lido with Dido, or maybe the last one's a step too far, but hopefully you'll get the point when you check out the YouTube video for the single below.
The album hit the book shelves back in October 2015 and Breaker has started to pick up a lot more radio play in recent days, much to our auditory periphery satisfaction. In all fairness it deserves all the attention it gets and a bit more. Now up to their seventh studio album, Deerhunter have proven themselves to be a long-standing feature of the music scene, bringing their own take on a wide range of genres that spans everything from indie rock, garage and punk to dream pop, psych and shoegaze.
Breaker kick starts with the genius line "Christ, or credit", encapsulating one hell of a lot in its uncluttered confines. While the lyrics don't quite reach the same simple and profound levels thereafter, it makes you sit up and pay attention to everything else that follows. It's a song that's steeped in the aftermath of the serious car accident lead singer, Bradford Cox, suffered in 2014 with references to just driving, fog rolling in and blinded enemies that want to kill him.
The chorus builds on this with musings on the difficulty in breaking through the waves and swimming against the tide, questioning fate, inevitability and your ability to change things with so many forces seemingly lining up to shoot you down. It's left largely unresolved, putting you at the end of the postulating mull, and it makes for a big thinker wrapped in simple dream pop sheep's clothing.
The bassline is worth tuning in for all by itself with a stunning mid-level tone that manages to hold you without the need to sink to the very depths of Josh McCay's range. It's supported by an addictive guitar riff that plays in and out of the verse of the track with a glassy treble intonation that's been distorted slightly and drawn out by a little reverberation. The chorus is a bit more on the easy listening side of the indie pop spectrum, which sounds like a nostalgic throwback to the early 90s.
Cox's vocals float in on the top of the crystalline haze of the single, linking it all together with his softened hypnotic drawl. It comes to a crossroad in the interlude, which is a psych trip that brings swirling synths and strings into the mix brilliantly, before closing out on the final verse, which seems to describe the accident and sum up Cox's philosophy on life and death.
Breaker is a big part of what makes Fading Frontier such a strong album release from Deerhunter, but in all fairness the whole record is worth checking out. It's one that we'll be coming back to listen to for years and while it may not be the most exciting song to come out of the band's creative after burners, it's still a high swell new single from them with stunning treble intent.
Deerhunter, Breaker single review: 4/5
Share our review with:
Deerhunter, Breaker music video: