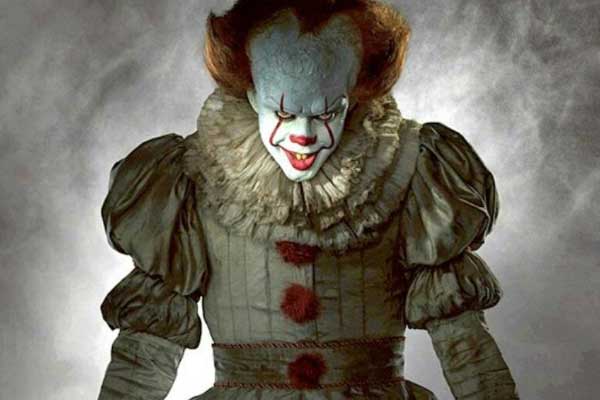 The heavily hyped 2017 adaptation of Stephen King's classic horror coming of age story It has finally floated on over to the UK and while it manages to tap into the allegorical side of the plot pretty well, the scares aren't quite as much of a grey water splash as they could have been. It's undoubtedly spine tingling at times, and there are even a few mini jumps here and there, but when the clown hits the fan, it's more of a putrid breeze than a whirlwind of freakish fright.
There's plenty of blood and the sinister setups work well to build the sense of dread, but the things that are meant to terrify you kind of fall a bit flat when they get their moment of gory glory. Weak CGI and special effects are a big part of it, but equally the style of some of the delivery is a little on the meh side, so you just end up winding down, when you should be on the edge of your seat.
The set construction and delivery of Derry, Maine has its good points, but again there are a few holes that make some of the crucial scenes looks like they're been created in Hollywood, instead of genuine locales. It's kind of a shame that more time, effort, skill and resources weren't given to these elements, because they break the spell of it all.
On a positive note, Bill Skarsgard (Atomic Blonde) does a pretty good job in filling the shoes of Penny Wise The Dancing Clown when he isn't being overrun by duff special effects. He's delivers his lines with a lot of menace, using his facial expressions and well timed pauses to increase his aura of sinister intent.
The rest of the cast work well together too, although Finn Wolfhard (Stranger Things Series 2) isn't quite as good as he was in his Netflix debut, which we can only put down to limited direction and take time from Andres Muschietti. However, the rest of his costars in the Losers Club are very well balanced in all situations, lead well by Jaeden Lieberher as Bill Denbrough, who's brother Georgie gets taken by Penny Wise early on in the film.
Sophia Lillis puts in a strong performance as Bev, the only girl in the Losers Club, and she has a lot of scope to build the characterisation. The family and school bully issues that they all face add a lot to the impact of the film and help to make it much more than just a horror flick about a scary clown.
Overall, the 2017 adaptation of It is decent enough for the most part, but it's let down by the final execution, which is a bit of a let down. A lot will depend on your fear factor though, so if you're nervous at the best of times then it's going to give you a fair few jumps, but if you're a horror film fan then you might be a bit disappointed too. Hopefully, part two will be able to turn things around.
It (2017) film review: 3/5
Share our review of the 2017 adaptation of It