With the arrival of Volume 2 we got to find out a whole lot more about Stranger Things and what will happen in Season 5. With that excitement done and Upside Down dusted, we're going to turn out attention to what it all means for the final season of the show.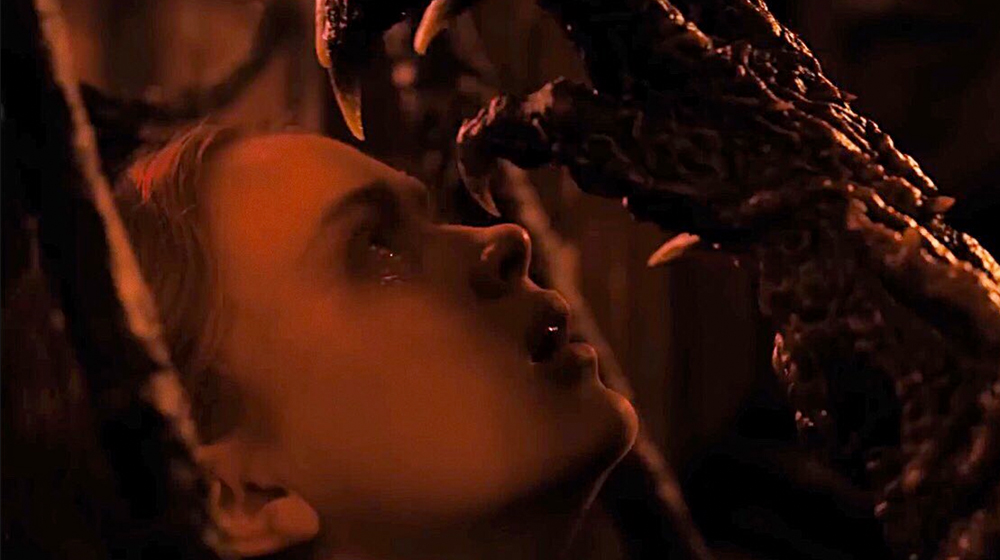 With nearly four hours of action in the last two Episodes, there's a lot to process, but one thing is for sure, Number 1 is the show's true big bad. When you get to the end of Volume 1 you're left with the implication that he's working for the Mind Flayer, but by the end of Episode 2 you discover that he's the monster pulling the strings.
Advertisement We'd also assumed that Volume 2 was going to be the final confrontation with 001/Vecna/Henry Creel. There was a reckoning, but it wasn't as final as we'd imagined it and it seems clear that this will continue into Season 5.
What we know about Season 5
Here's our quick rundown of the main things that we know will happen in Season 5:
The town of Hawkins will have to face the might of Vecan/001/Henry Creel once again.
The monster is hurt from his battle with El and the gang, but he's now got full access to the world thanks to the massive portal he opened up with the death of Max.
Max's heart stopped beating for a minute, but in the final moments of Episode it was revealed that she recovered, but she's in a coma. El tried to reach her using her mind, but couldn't get through, so Season 5 will have to deal with this situation going forward.
Advertisement
El is going to be more powerful than ever, but we'll have to see whether or not they'll be enough for the end of the show to turn out happily. Her powers are back and better than ever, which is more that we could say at the start of Season 4.
Joyce and Hopper are back from Russia and in the early phases of a close relationship. Season 5 will continue this, but it looks unlikely that they'll get their date at Enzo's.
If you like what you read you ca follow us on Twitter to see more news and updates on upcoming films, TV and games. You can also see additional info on Stranger Things Season 4 in the aftermath of the release with the official Twitter page at https://twitter.com/stranger_things.
Advertisement What we suspect about Stranger Things Season 5
In addition to what we know about Stranger Things Season 5, here's everything that we suspect will happen:
Vecna will probably take at least a little time to lick his wounds and get back to full strength. However, you can already see that there's instant fallout for Hawkins to deal with. This should mean that there's time for the Duffer Brothers to build the plot, instead of jumping straight in with the final confrontation.

Having been stung by El for the second time, Number 1 will probably be even more guarded than he was before. With more of the hive mind of the Mind Flayer possibly on his side and the full might of the Upside Down to call on and send into Hawkins, he's probably going to lead with his army before endangering himself again.
If you haven't worked it out yet, there's also at least one or two big characters that bite the dust in any Stranger Things season. This time around it was Eddie Munson who went at the hands of the killer bats in the Upside Down and then there was all of Vecna's victims like Chrissy Cunningham. In Season 5 there's bound to be another big character fall to tear up over.

The good news is that it's usually a newly introduced character that bites the big one, so hopefully we won't lose any of the core team that we've come to know and love since the start of Stranger Things.
Most of the action should take place in Hawkins with everyone back in town. However, there are still links with Russia, California and Suzie that might feature again at least a little.
The big question is did Doctor Brenner really die or will he be back thanks to some kind of military intervention. We'll get to find out for sure in Season 5.
Every season has seen the introduction of a new monster right at the beginning and we're expecting one in the final season. This will also buy 001 more time to recover and give the season a new Dungeons and Dragons beast to contend with.
You can check out our sci-fi section to see other big releases that are on the way this year, or visit the Netflix website to see more on the show at https://www.netflix.com/gb/title/80057281.