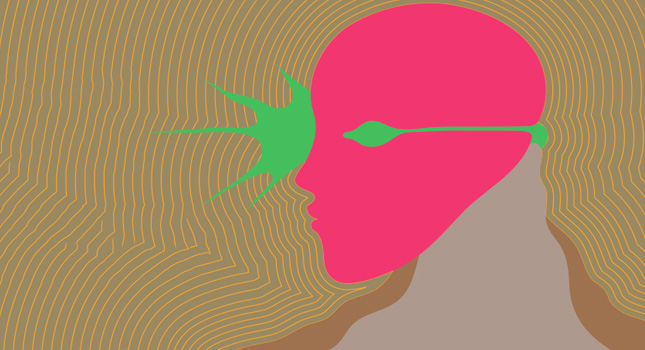 The ultimate reality of an experimental anything is that it's at least trying to find something unique, which in the modern day music industry is the equivalent to trying to find Yoshimi in a fortress filled with automatons. Luckily, where The Flaming Lips is concerned it's been a career that has consistently gone way beyond this. The Oklahoma City band has made a career of creating something unique in everything it's done and Oczy Mlody, the latest addition from its home chemistry set, is about to kick off the New Year with a bubbling vat of acidic firework mixture.
Release date
The new album will be available from the 13th January 2017, more than thirty years after the band's first album, Hear It Is, in 1986. It'll be available on CD, double LP vinyl and digital download.
Singles
The Flaming Lips has put out three singles in advance of the album release and they're all good signs that we're in for a great new album. How?? is an ultra experimental electro psych track that sounds like Pink Floyd meets Daft Punk and Brian Eno in the chill-out room at Golden. Sunrise (Eyes Of The Young) is a relaxed trip, while The Castle is a lush skying dream with a little world beats percussion and Baroque pop flickers.
The Castle music video:
Tracklist:
1. Oczy Mlody
2. How??
3. There Should Be Unicorns
4. Sunrise (Eyes of the Young)
5. Nigdy Nie (Never No)
6. Galaxy I Sink
7. One Night While Hunting For Faeries and Witches and Wizards To Kill
8. Do Glowy
9. Listening To The Frogs With Demon Eyes
10. The Castle
11. Almost Home (Blisko Domu)
12. We A Family
2017 UK gigs
To support the release of the album, the band will be embarking on a European tour in early 2017, but only two dates will be in the UK. The first is on the 21st January 2017 at the O2 Brixton Academy in London it'll be followed on the 22nd at the Manchester Academy.
First impressions
New material from The Flaming Lips is always impressive and Oczy Mlody sounds like it's going to be a stretching, experimental work from the band. If you take the opening three singles as a good indicator of what to expect, you could say the album is going to be light on the kind of instant hits that made 2002's Yoshimi Battles The Pink Robots and 2006's At War With The Mystics such stand-out records. However, it takes experimentation to the next level, so it'll be a unique album with a lot of variation and blurred boundaries, along with some great tracks.
Share the details for The Flaming Lips' Oczy Mlody album release and 2017 gigs with: