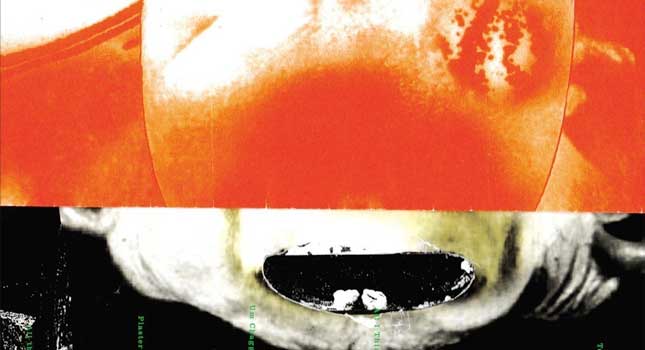 Wading in with more alt-rock genius, Pixies has confirmed that it is about to release its sixth studio album, Head Carrier, continuing its thirty year charge on ear drums throughout the world. If a new album isn't good enough news, you can also add a six date UK tour in November and December as part of the band's wider European tour dates to support the album.
The new material comes on the back of its big 2014 return with Indie Cindy, which was Black Francis' first new full album release with Pixies since 1991's Trompe Le Monde. With two records in as many years, it's starting to look like we may have the band back for a little while, especially with such a sizeable European tour to back it all up this side of the world.
Release
Head Carrier will be hitting record stores later this year with a release date of the 30th September 2016 and you'll be able to choose from a lovely CD, heavyweight vinyl in gatefold sleeve or digital download to add it to the wonder collection. Pixies also has a few bundle options available on its website, including t-shirt and digipack, limited edition box sets, which features a lyrics and artwork book, and an exclusive poster bundle.
Singles
Pixies has always had a way with words, but there's a certain unfathomable nature to the words in Head Carrier lead single, Um Chagga Lagga, which you can take a listen to with the music stream below. It's as much simple nothingness as the name implies, but the band has never really been one for putting too much stock in making everything with serious intent. There's a throwaway nature to it all, biting out its randomness in a whirligig of craziness, as if to flick a stubby v at the commentators that have criticised similar songs from the band in the past.
Hopefully, there will be a little more connection to the band's best tracks of the past in the rest of the album though, and from the look of the titles in the extensive track list below there's more than enough potential for it. Indie Cindy didn't quite strike a chord in the same way that the original Pixies albums did, but we're eternal optimists where this band is concerned.
Um Chagga Lagga music stream:
Head Carrier track list:
Head Carrier
Classic Masher
Baal's Back
Might As Well Be Gone
Oona
Talent
Tenement Song
Bel Esprit
All I Think About Now
Um Chagga Lagga
Plaster Of Paris
All The Saints
2016 UK tour dates
Tickets to Pixies' 2016 UK tour dates go on general sale at 9am on the 22nd July and based on the fact that pre-sale tickets all sold out pretty quickly, you may want to get your oversized deer hitched up early that morning.
28th November 2016 – O2 Academy, London
29th November 2016 – O2 Academy, London
30th November 2016 – Academy, Leeds
2nd December 2016 – Barrowland, Glasgow
3rd December 2016 – Academy, Newcastle
4th December 2016 – Apollo, Manchester
First impressions
Um Chagga Lagga is fast, ramshackle and unconstrained by the need to conform or perform, but there's got to be more to the rest of the twelve track album for it to have the kind of impact the band's legacy calls for. Head Carrier really needs to go beyond the reintroduction that was Indie Cindy and deliver something with at least a little meaning for it to connect to a massive fan base that's crying out for a new line.
Share the details for the Pixies, Head Carrier album release and 2016 UK tour dates with: